Statement Wedding Cakes
Who says you need a traditional sponge cake at your wedding? This entire cake is made out of multi-coloured macaroons and looks amazing!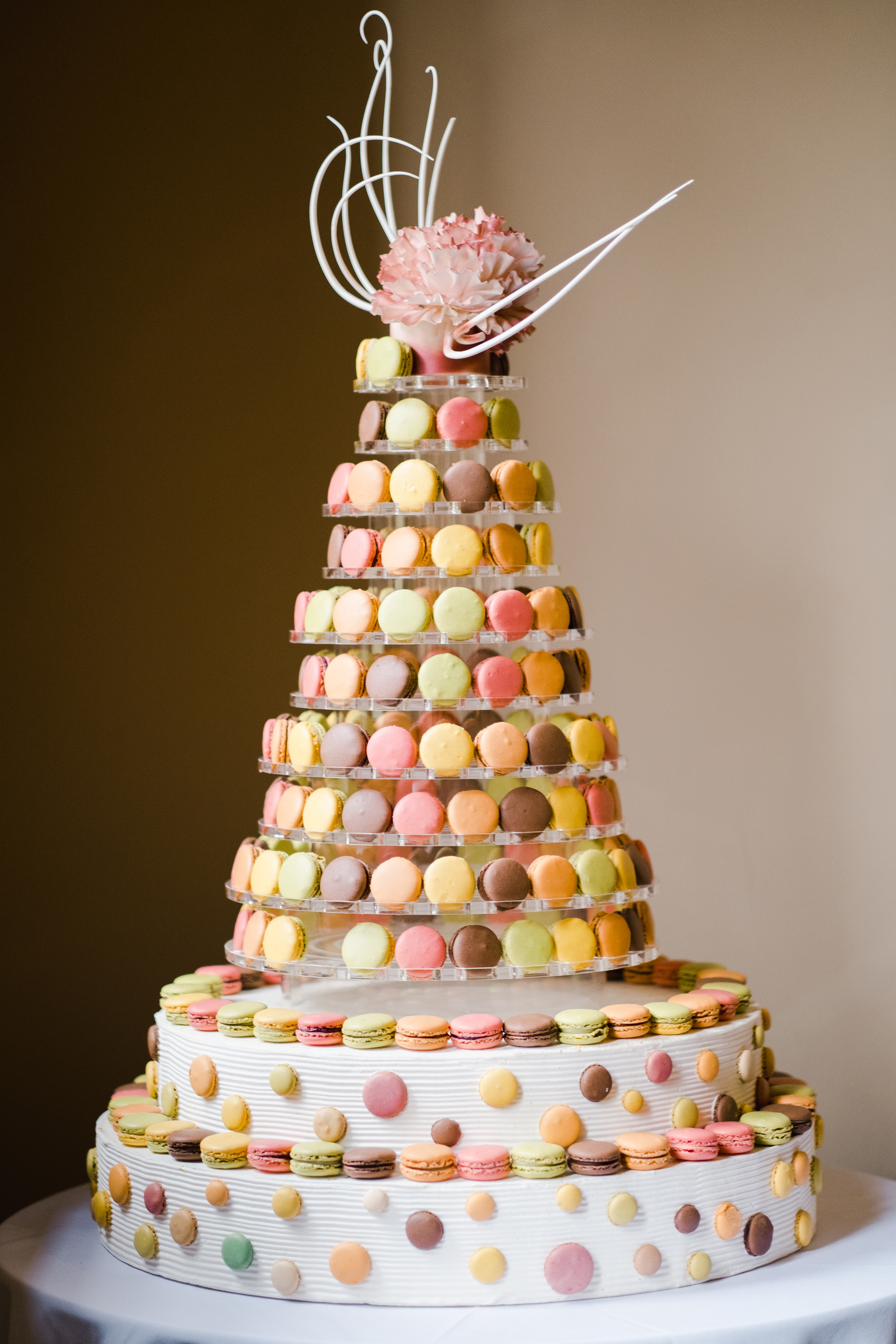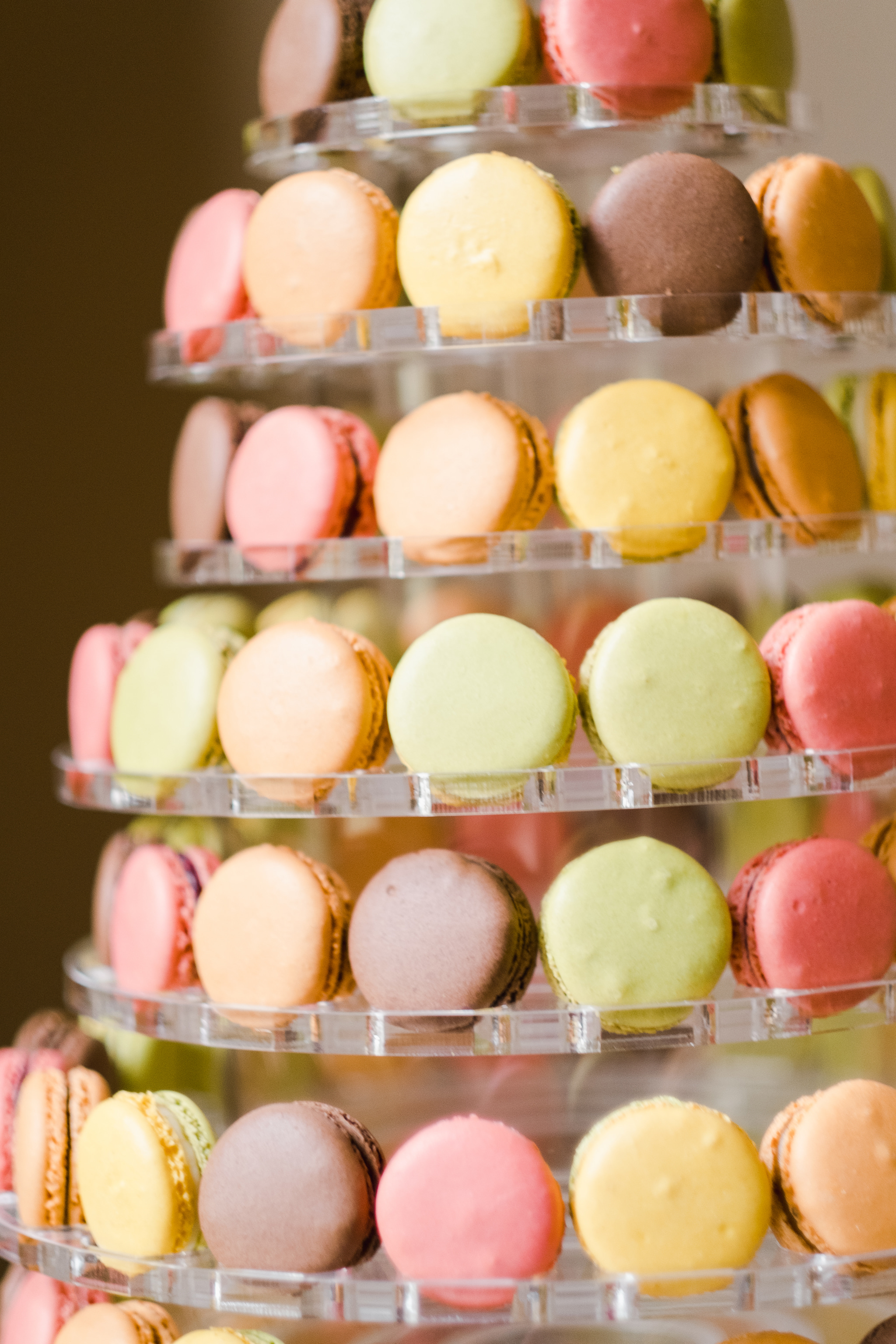 Image: Emma Pilkington Photography 
Matt & Sonia put their own special twist on the classic layered cake for their big day at Howsham Hall, splitting the tiers up and decorating the table with an array of vibrant flowers – beautiful!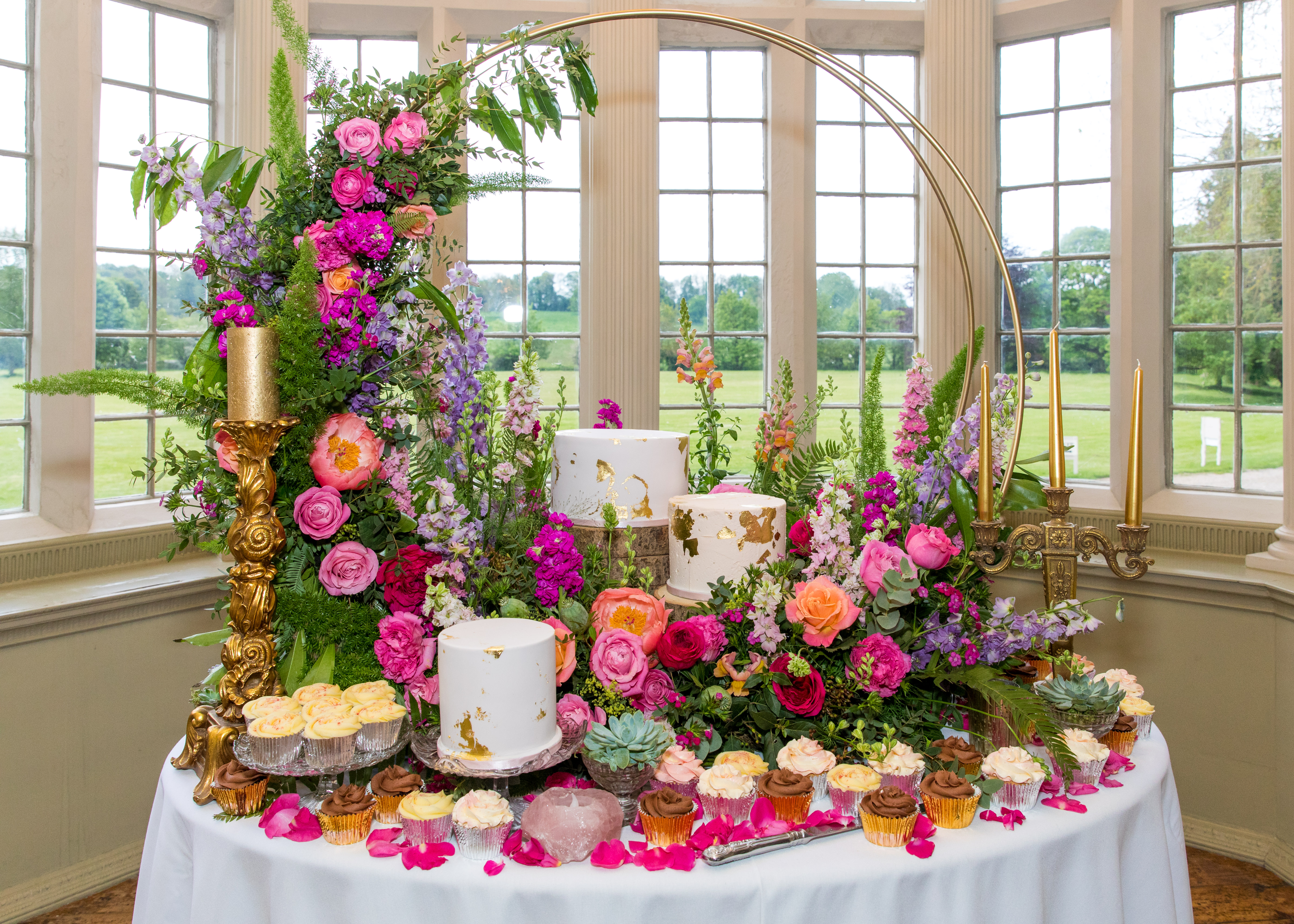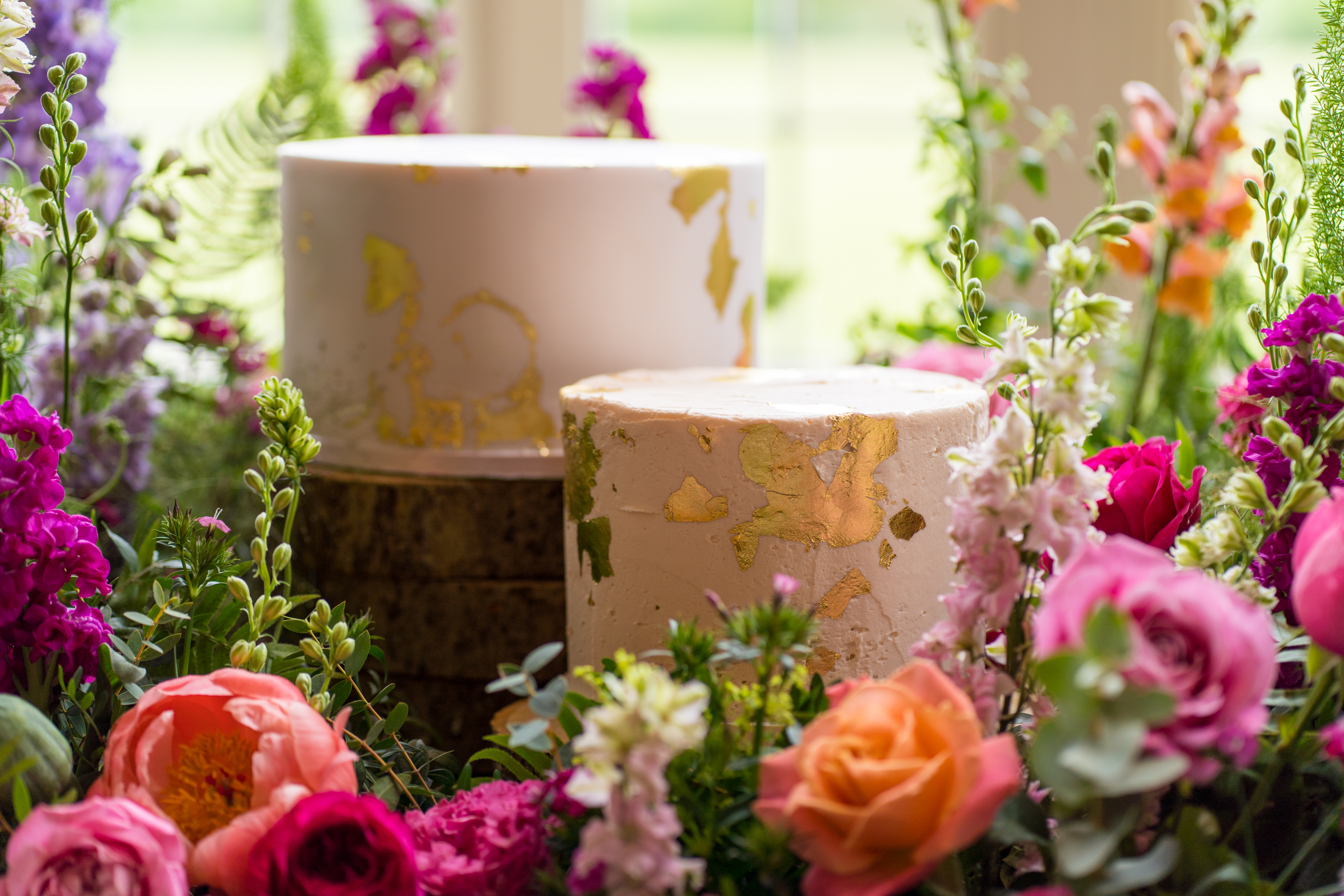 Image: Chris Thornton Photography
Floristry: Leafy Couture
Cake: Three Little Birds Bakery 
Innovative photo-shoots
We saw sparklers, smoke flares, and lots of little touches to make images extra special for the big day. The Bride and Grooms of 2019 thought outside the box to bring fun, unique twists to their pictures.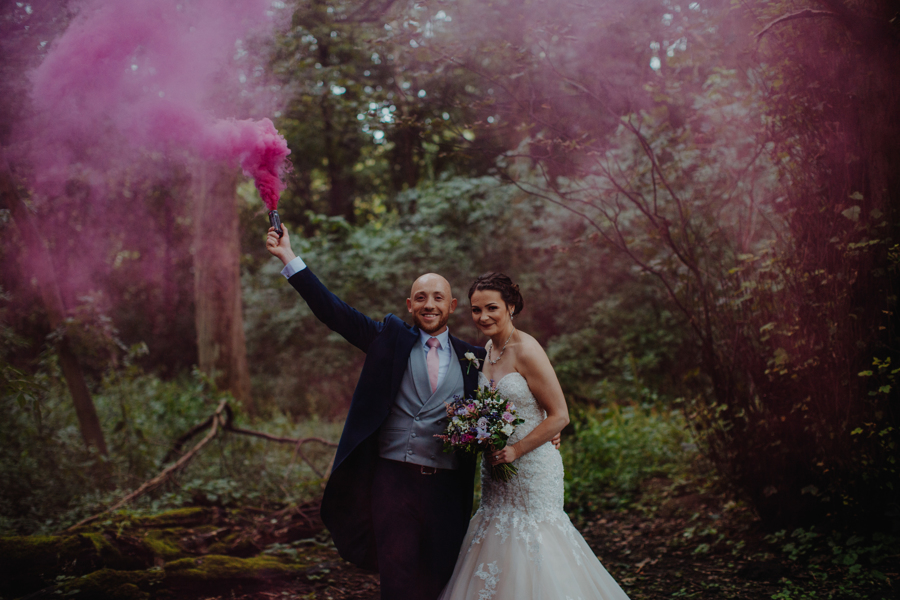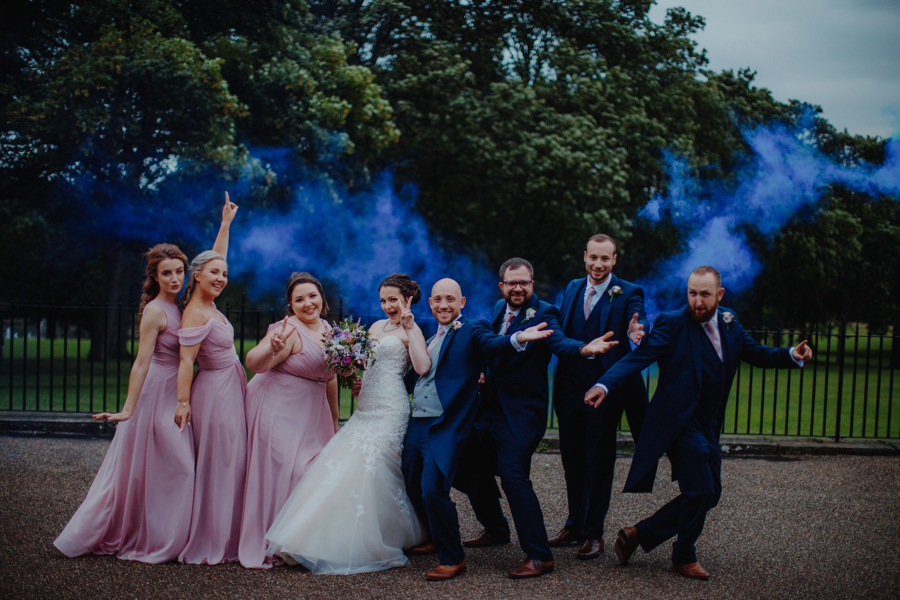 Venue: The Mansion
Images: Alt Wedding Co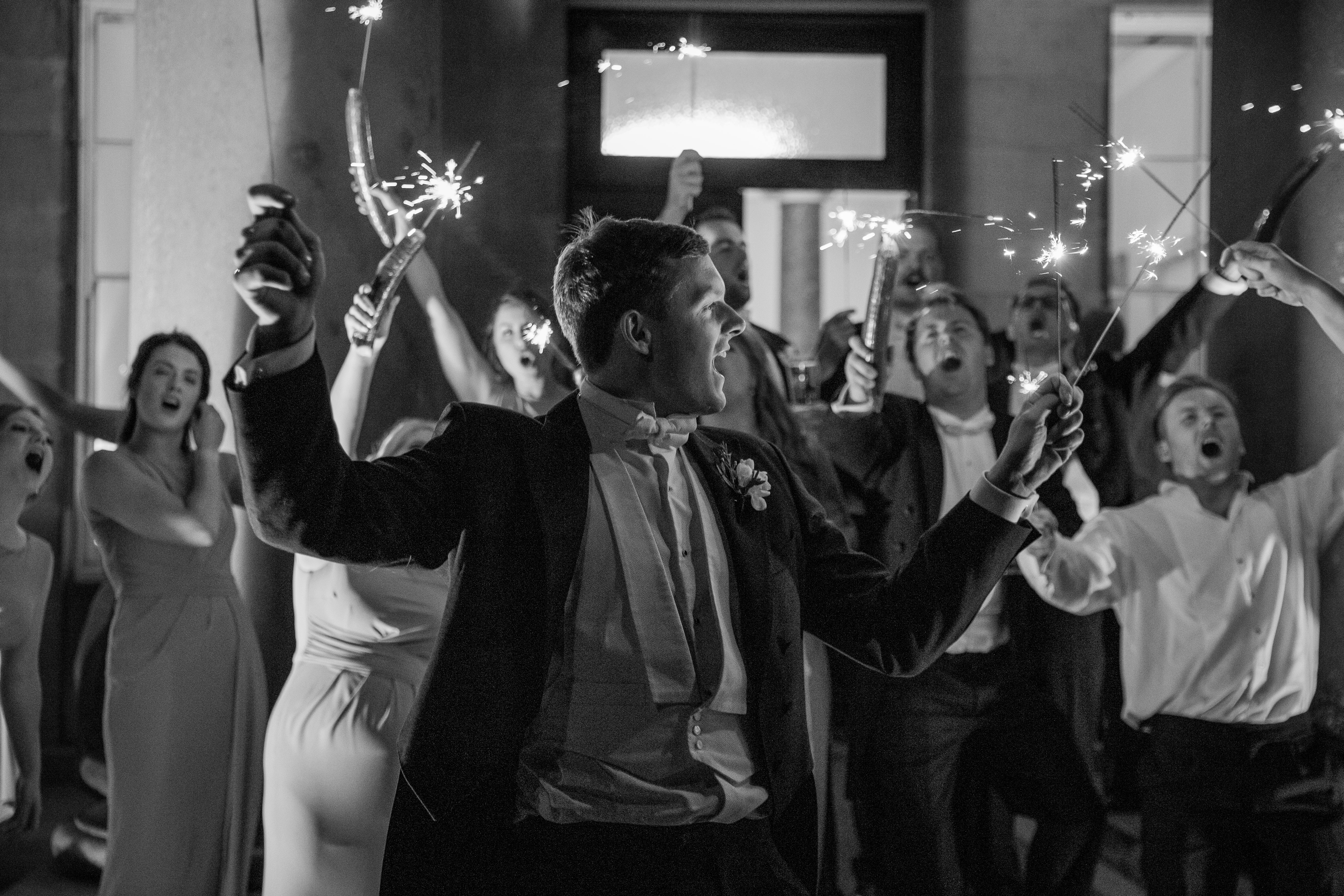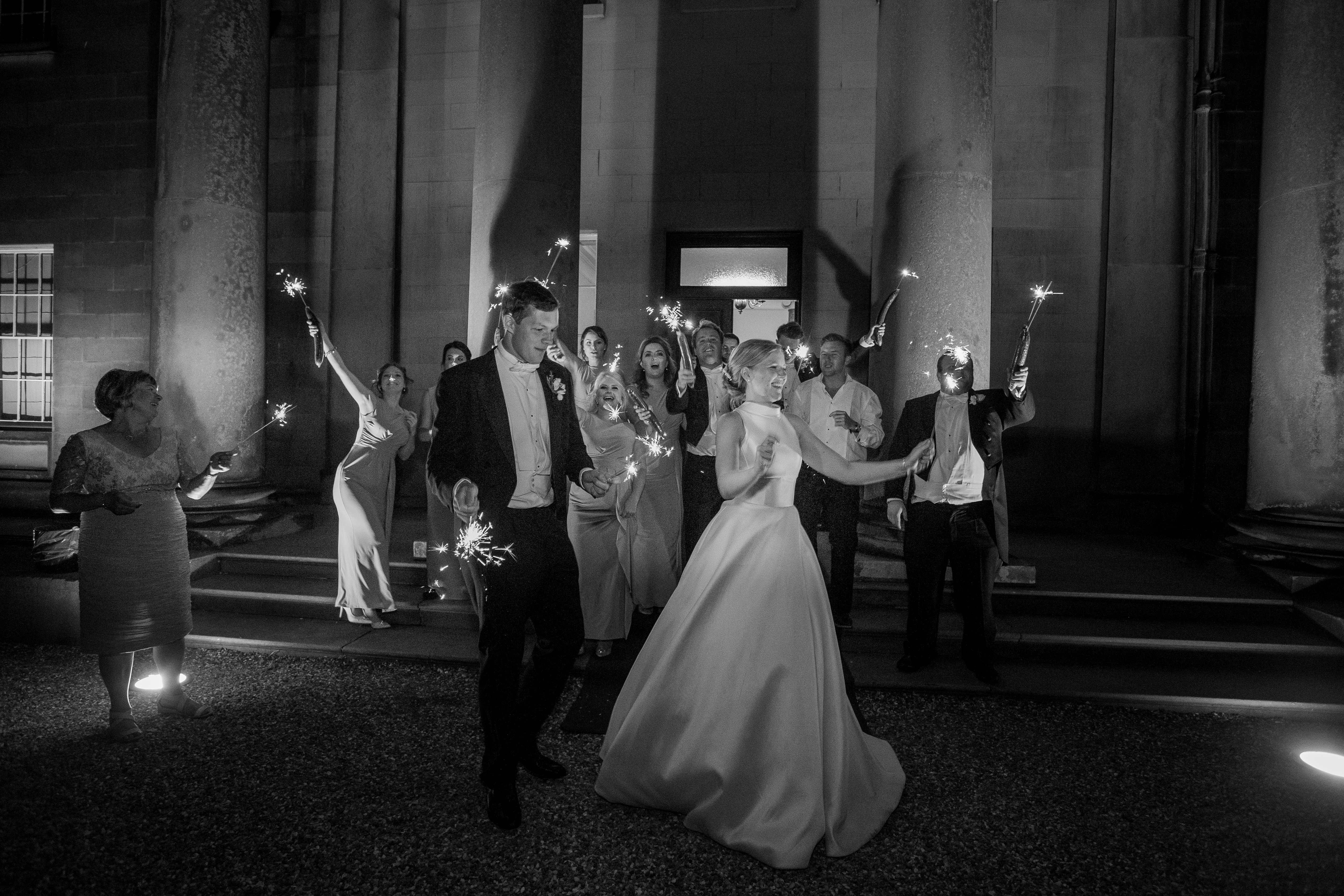 Venue: Rise Hall
Images: Sansom Photography 
Personal Touches
We saw lots of special personal touches throughout the year at Dine weddings. Couples have been looking for unique experiences, so custom art work has been big this year. These are often representative of themselves, their interests or the wedding venue. Customised sweets, a painting of the venue, or a portrait of the married couple. And you don't have to splash the cash to do the same, take a look below for inspiration.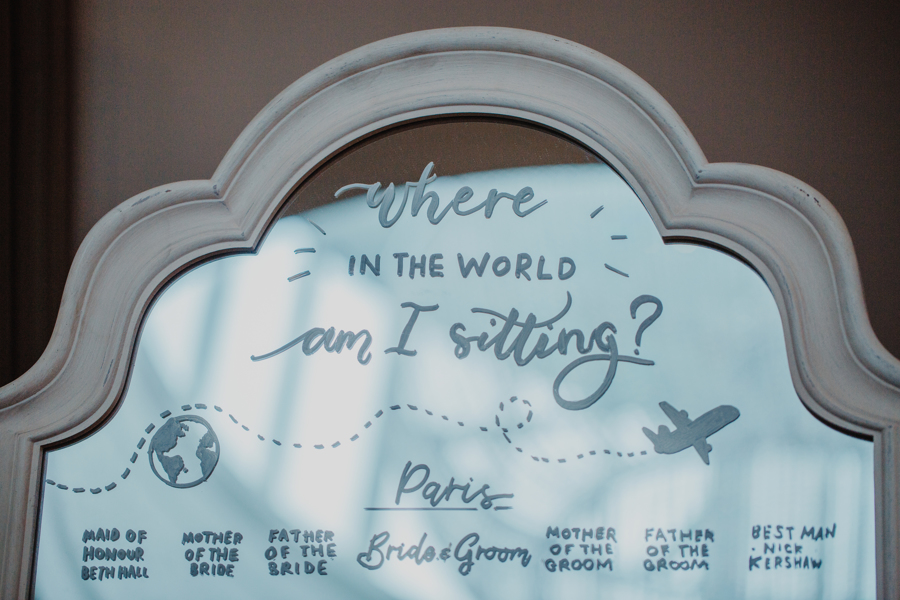 Image: Alt Wedding Co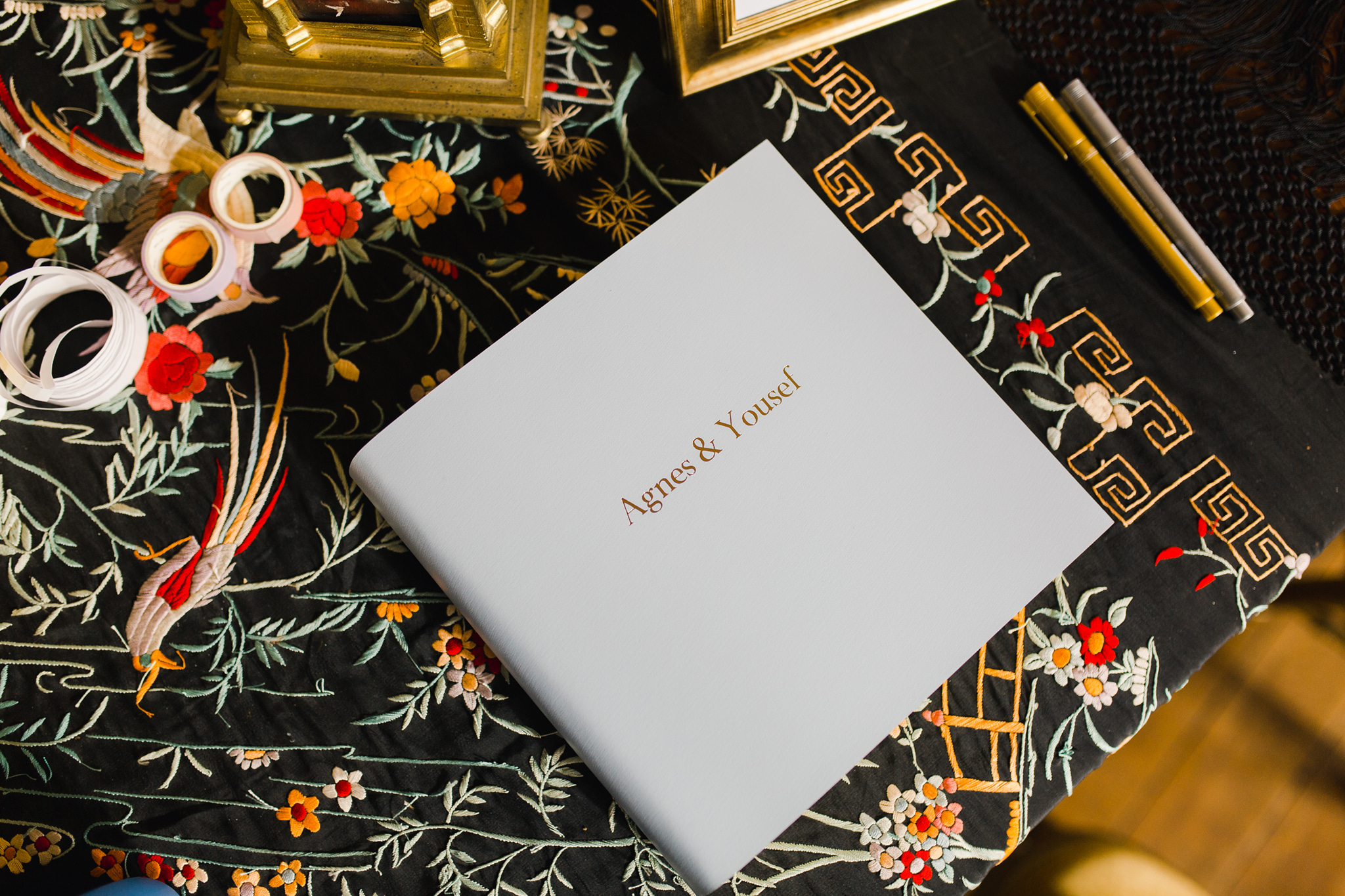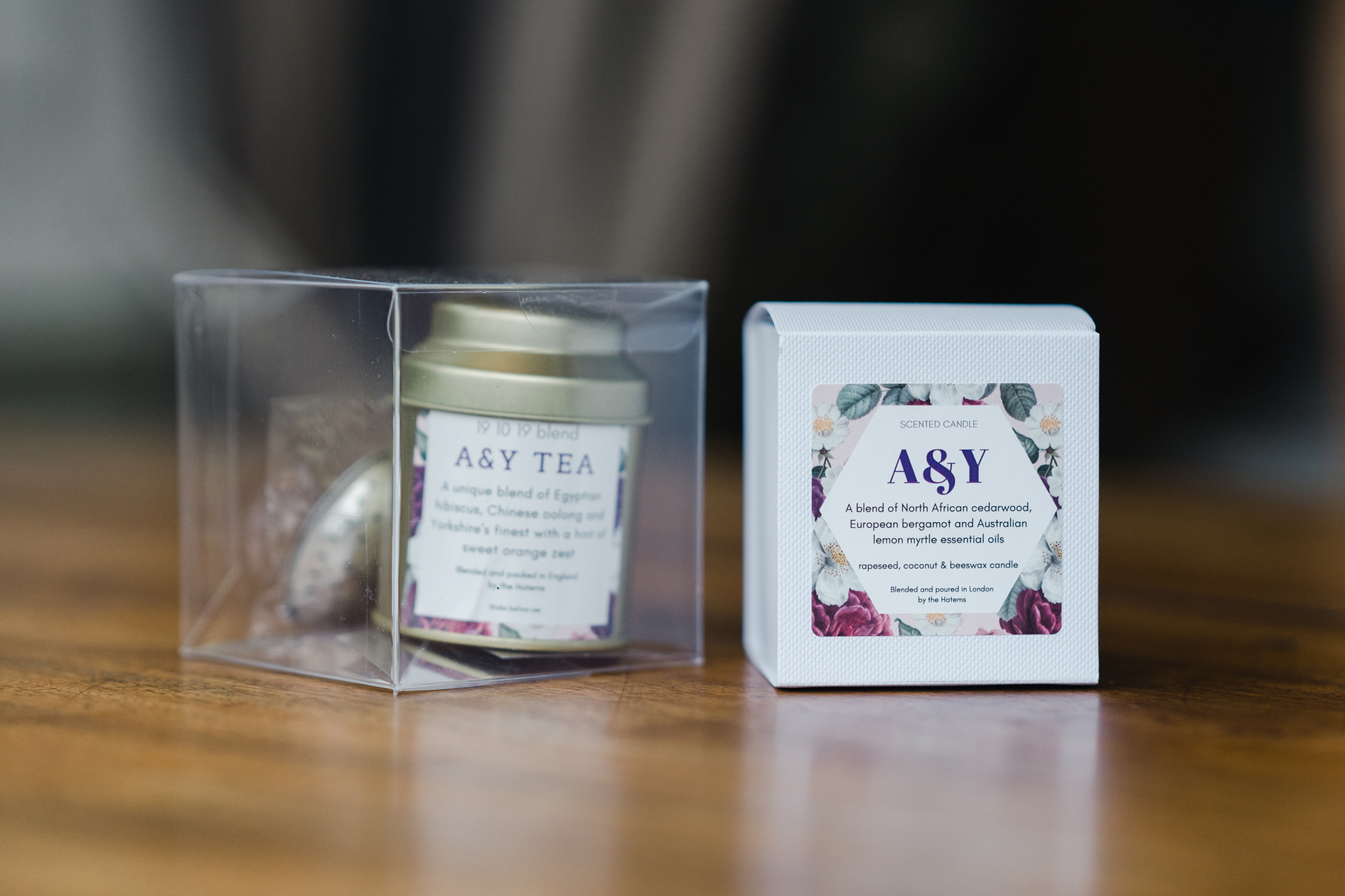 Images: Emma Pilkington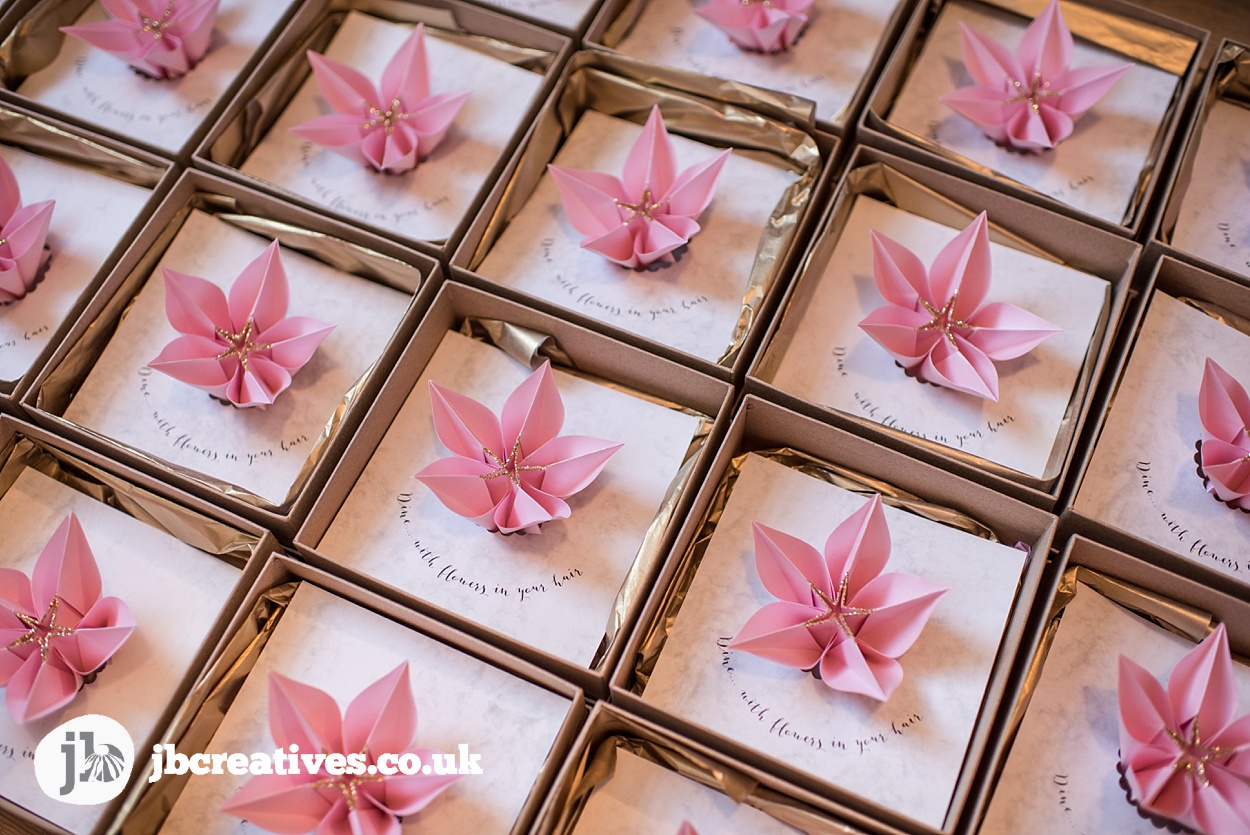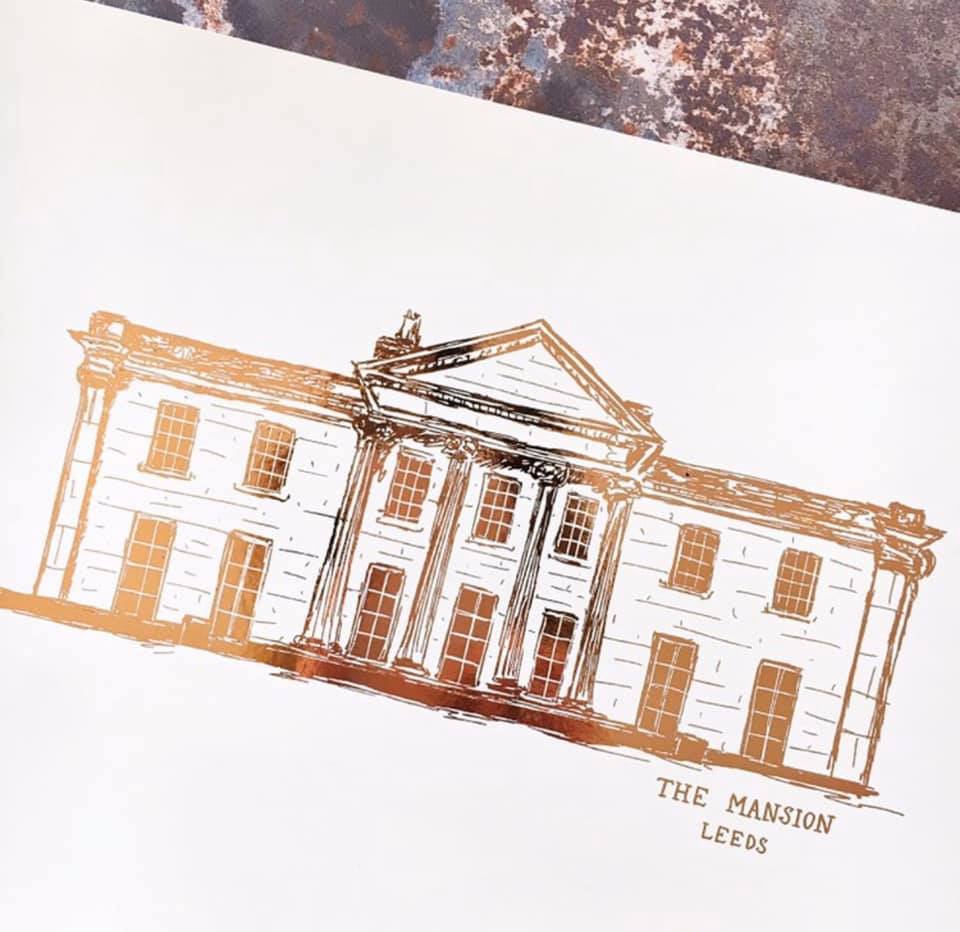 House of flourish Gifts
The Mansion
Rustic table décor
Table styling has become a significant part of wedding design, coordinating crockery and tableware with floristry and table linen to create a wonderful look that matches the wedding style. This year brought something different from the ordinary wedding décor – with colourful glasses, gold cutlery and stone plates being go-to's.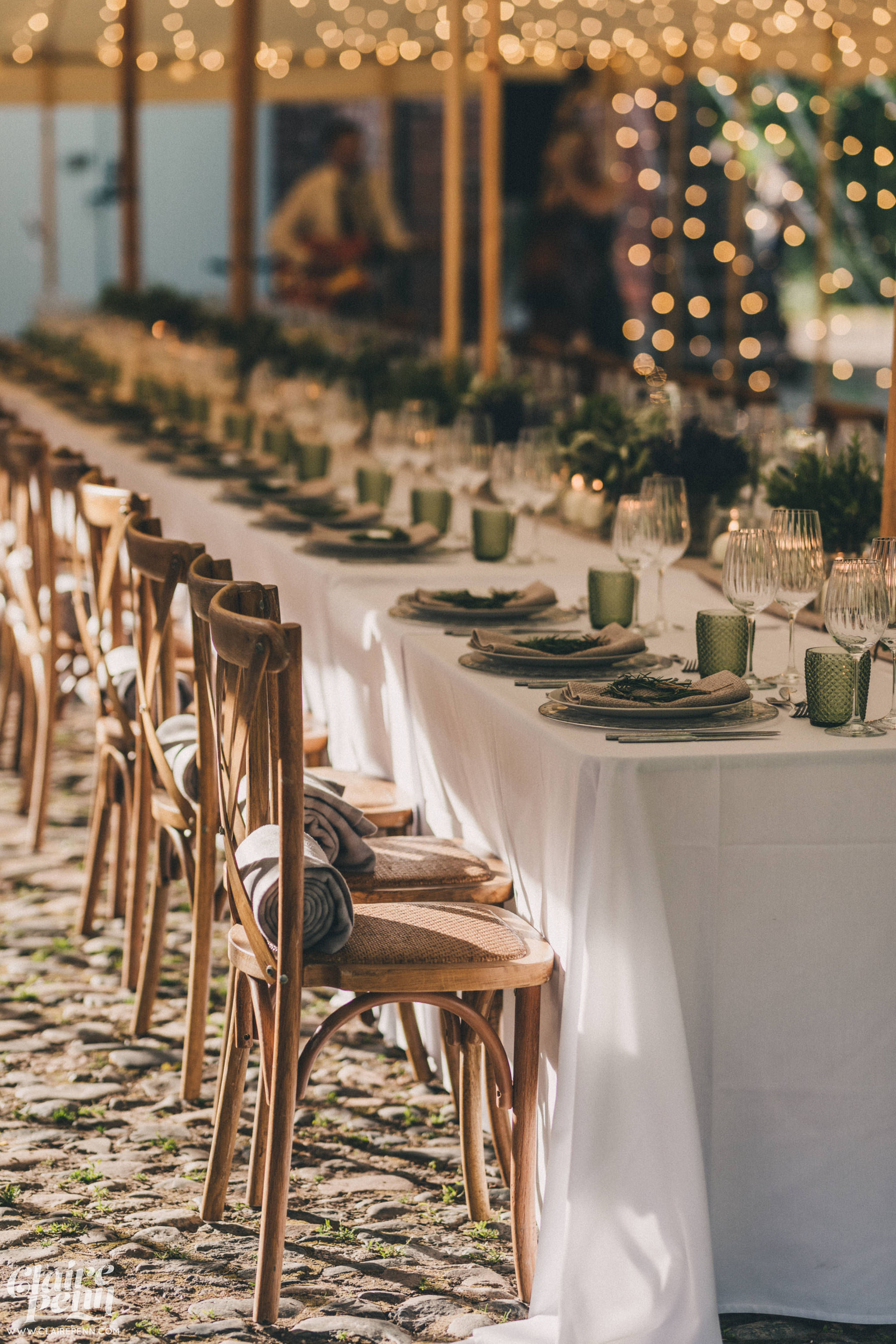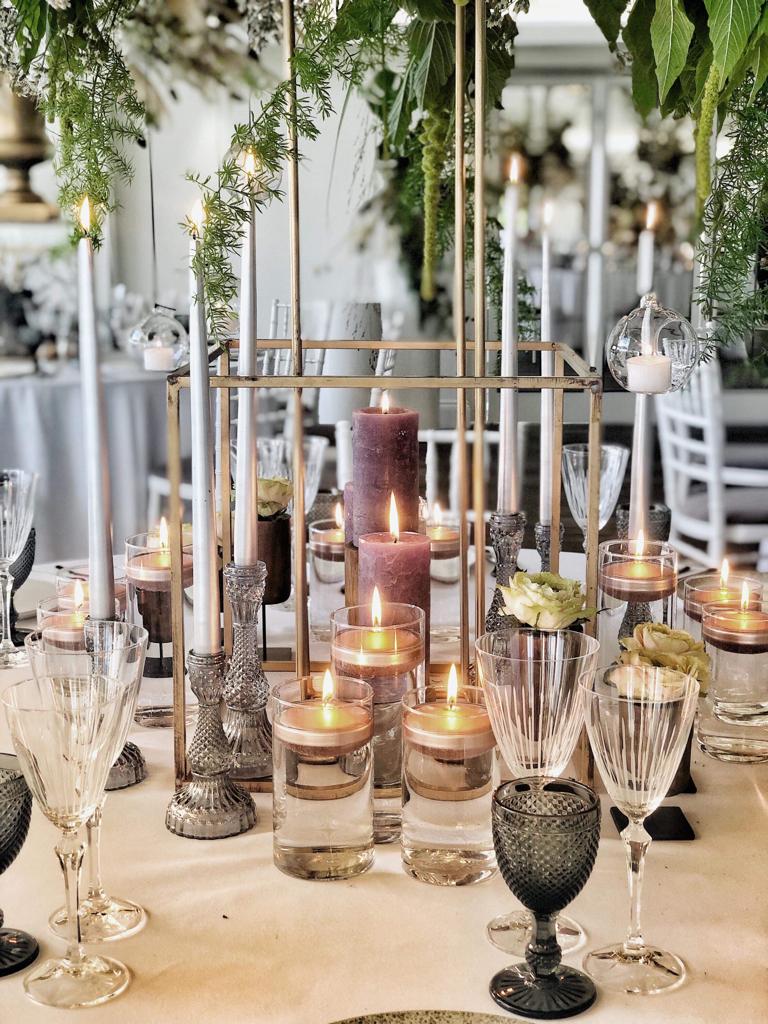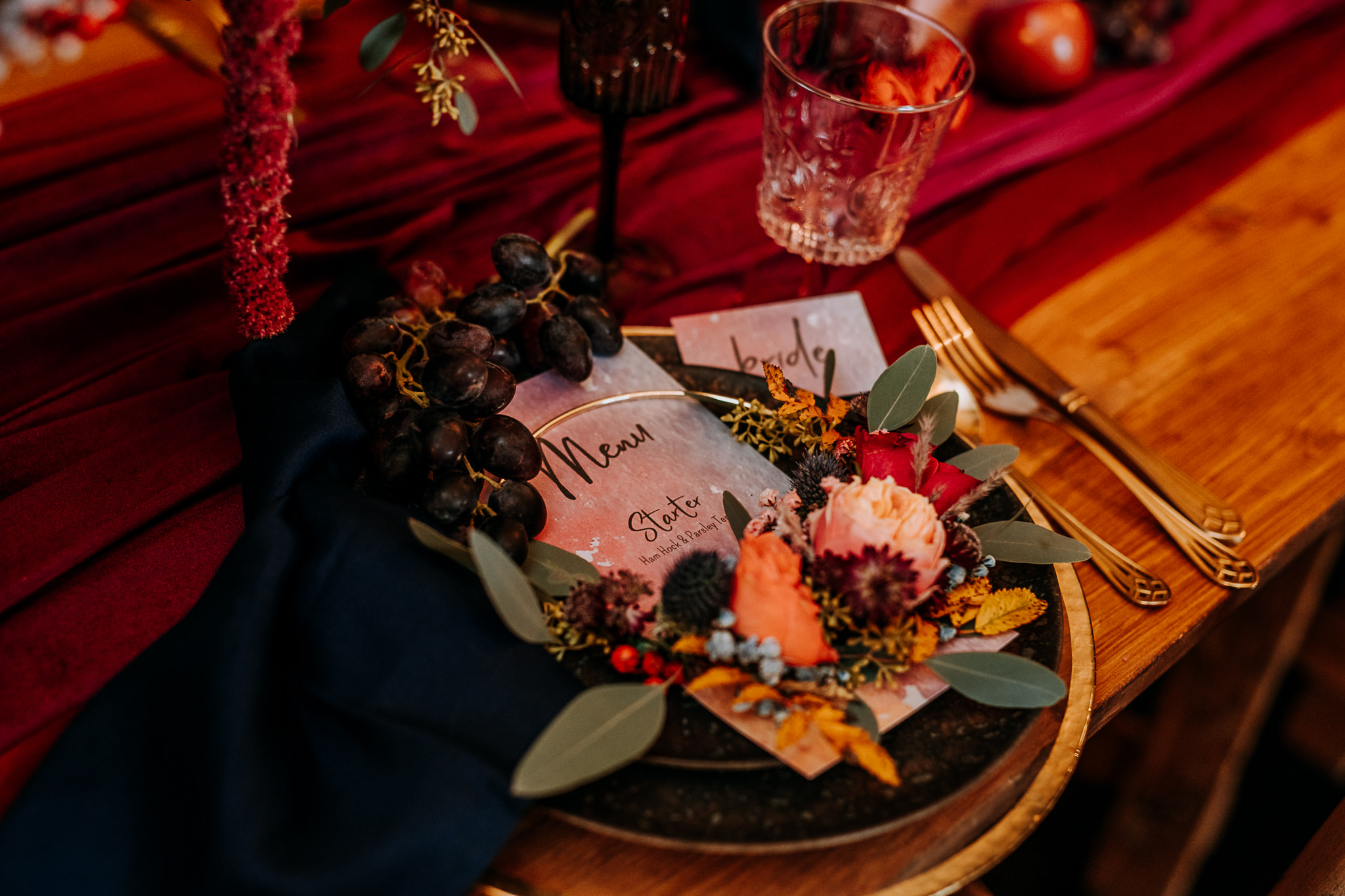 Table settings by White House Crockery
Colour Schemes –
Classic all white
Although a pop of colour can make a huge difference, this year proved that the classic all white wedding style is timeless and will never go out of fashion.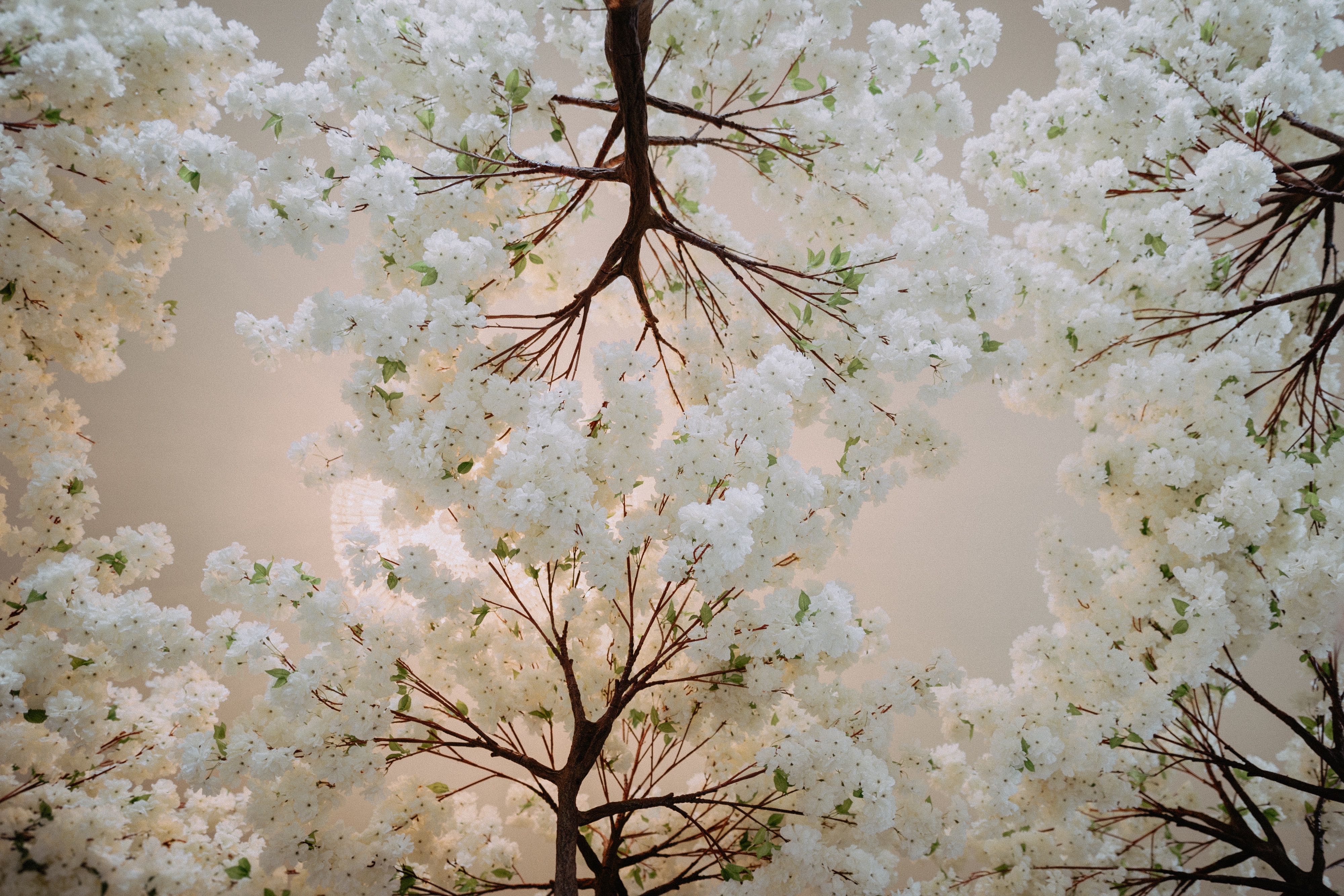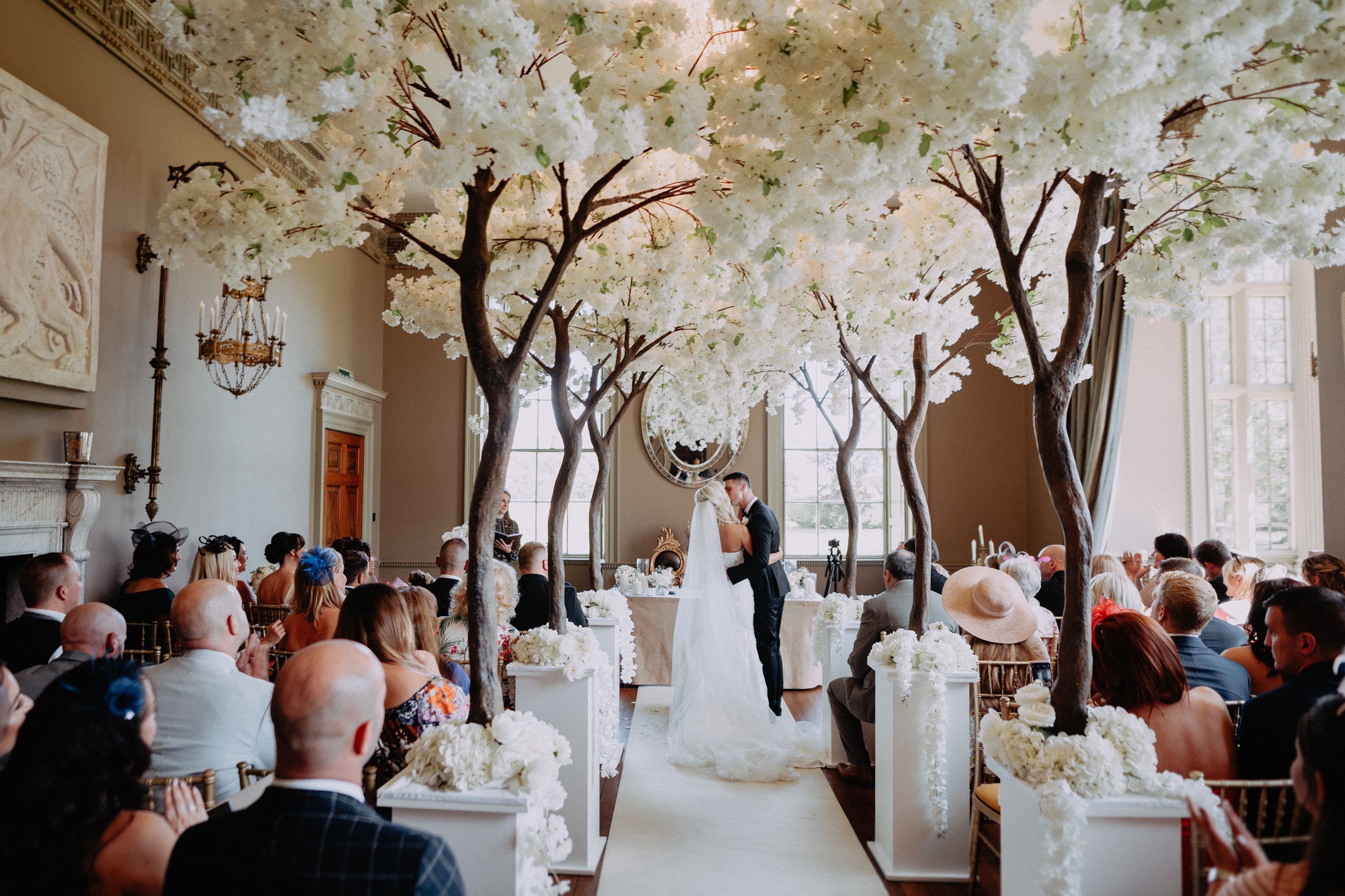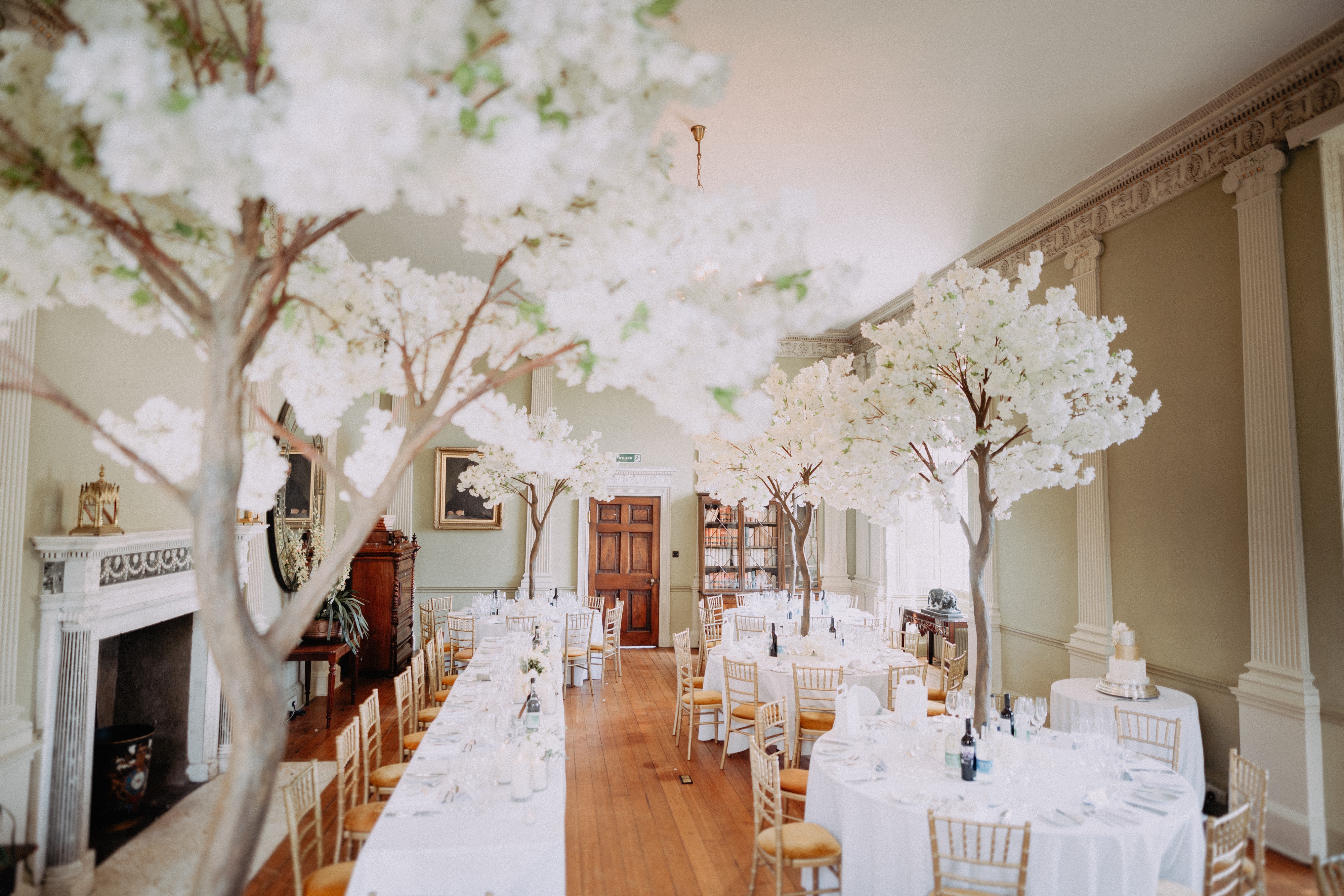 Venue: Howsham Hall
Images: Paul Liddement 
Floristry: The Rarified 
Pastel mixes
A beautiful mix of pastel colours is always a great way to brighten up any setting, however they have proven to be particularly popular this year. Josh and Amy chose pastel pinks & purples for their wedding at The Mansion, matching floristry with bridesmaids dresses and various other details throughout the wedding to tie everything together nicely.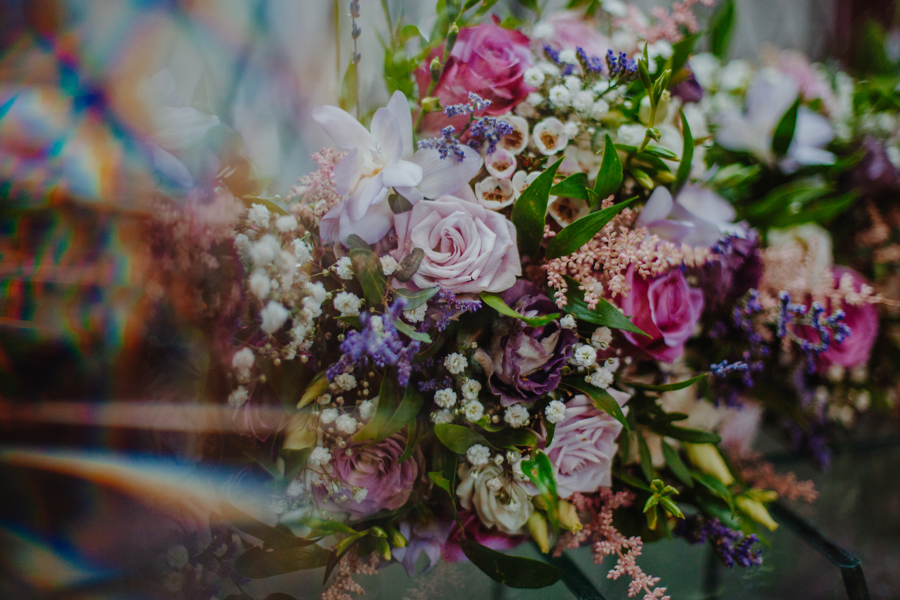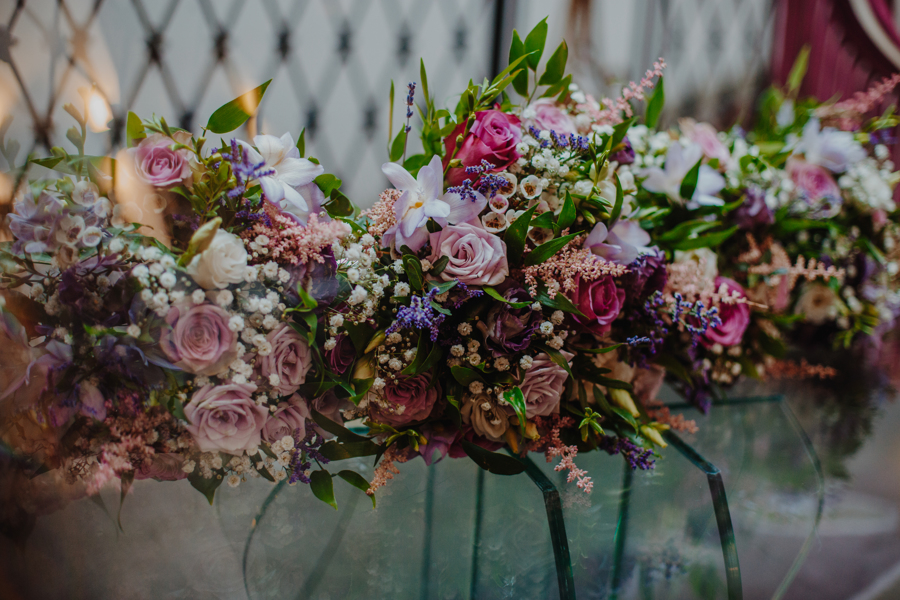 Venue: The Mansion
Images: Alt Wedding Co
Floristry: Natasha Coustol 
Pantone Colour of 2019 – Coral Living
The pantone colour of 2019 is the shade 'Coral Living' which has been extremely popular across weddings throughout the UK. This gorgeous Howsham Hall wedding used corals throughout the colour scheme, mixing different textures and patterns to create stunning bouquets.  This shade gives a classy pop of colour without being too vibrant.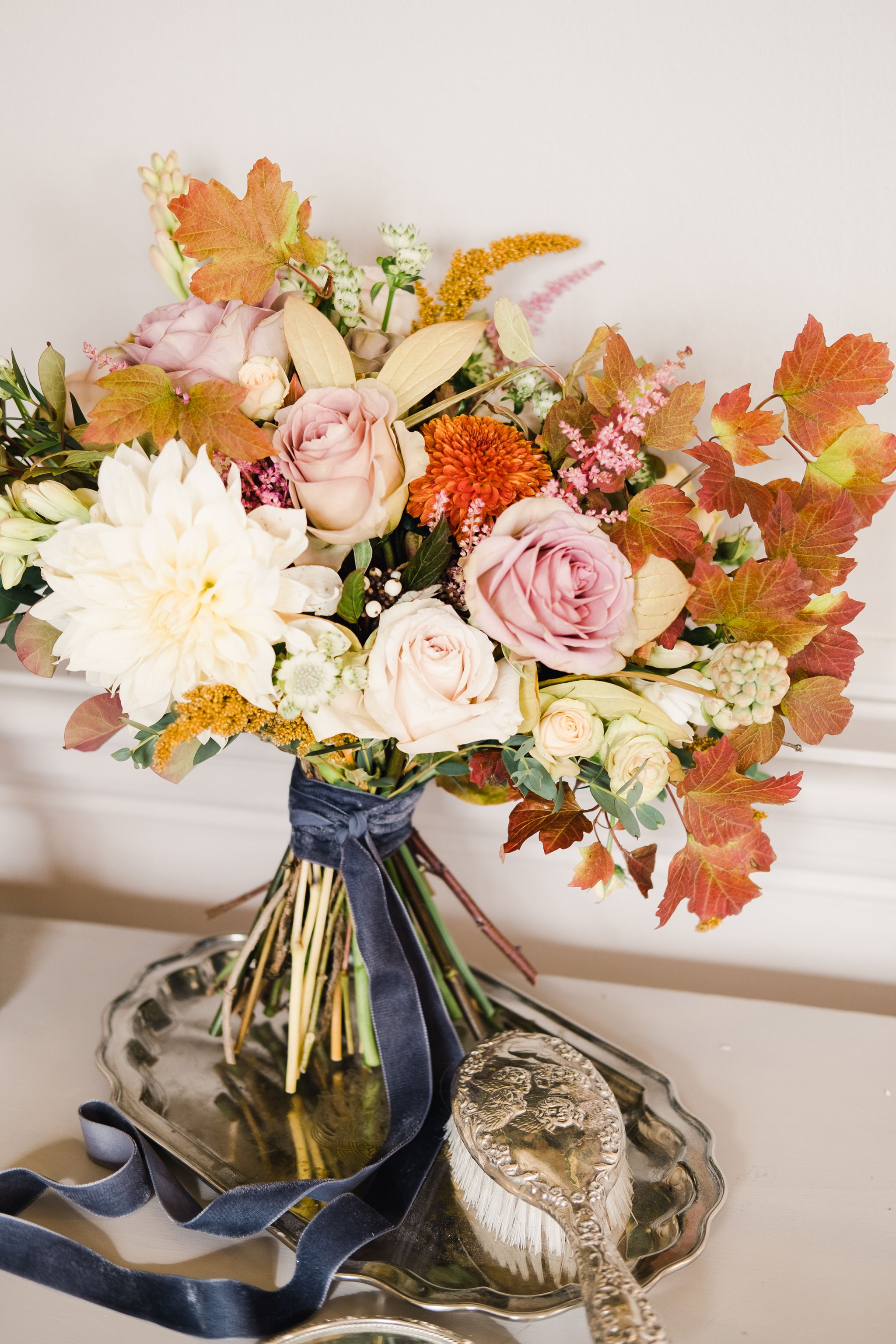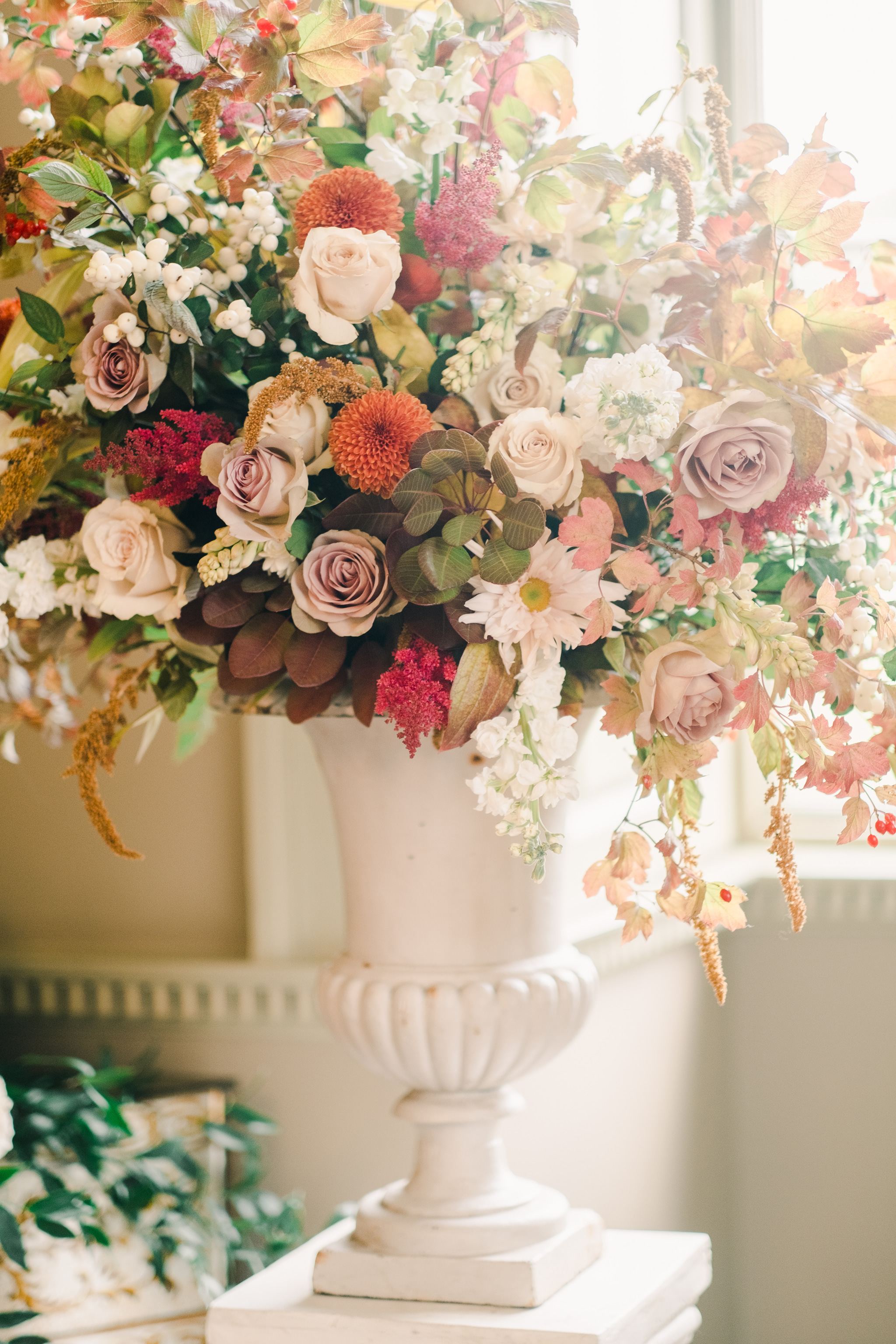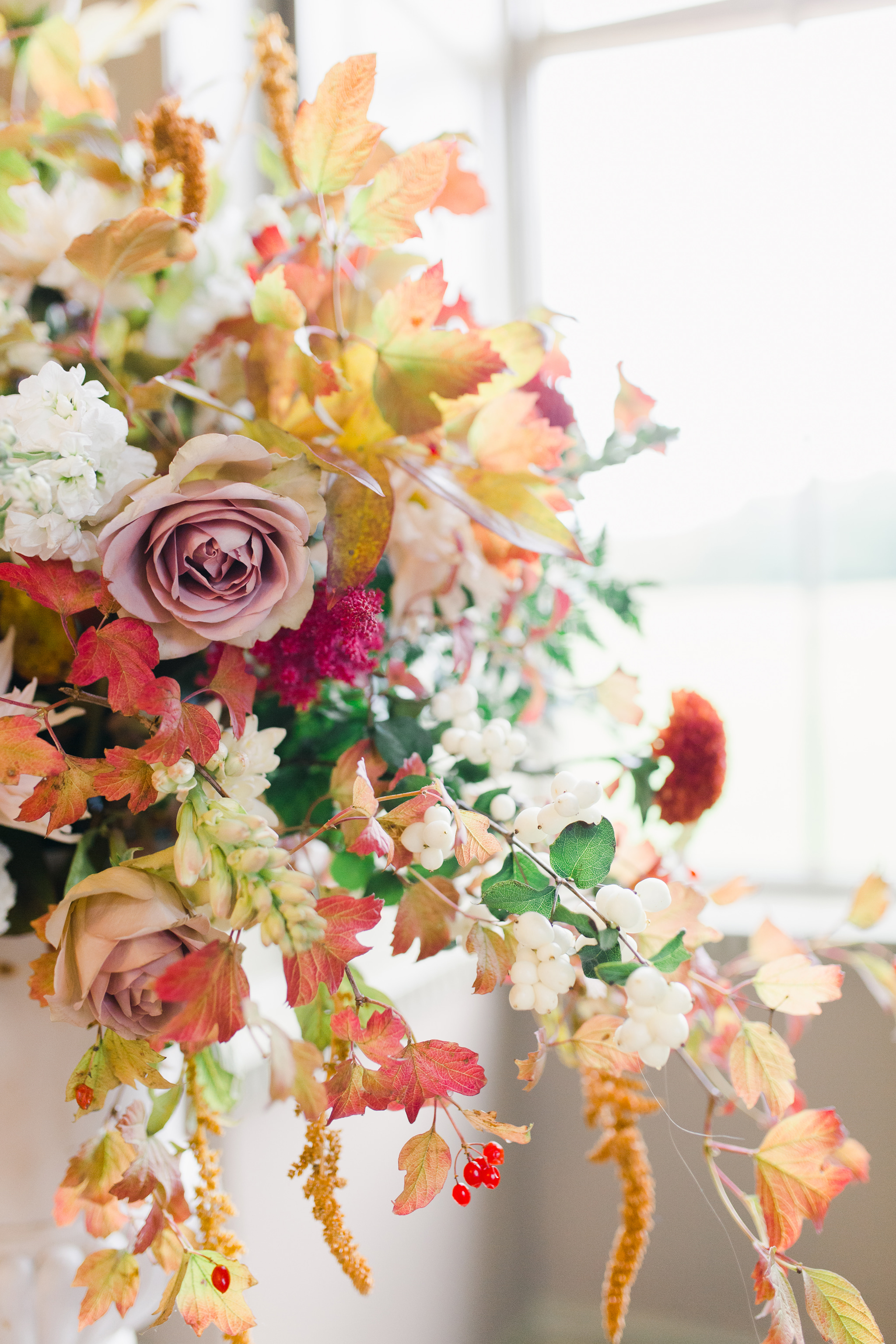 Images: Emma Pilkington Photography
Florist: Swallows & Damsons
Alternative Weddings
This year we really saw Dine couples go big on their wedding day, with out of the box ideas like this wedding at Howsham Hall. Yousef & Agnes celebrated in style, having a camel as their mode of transport. We loved this!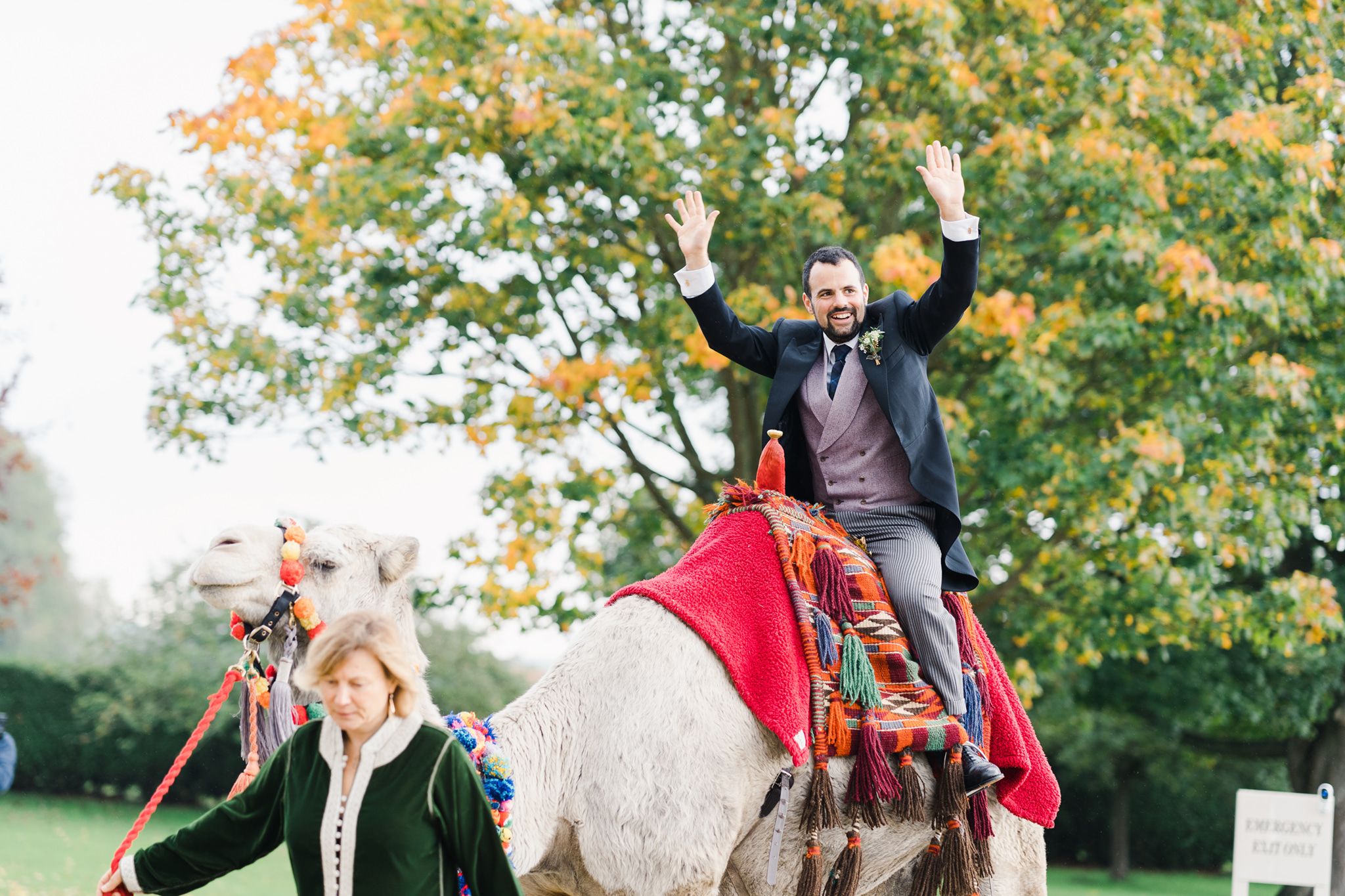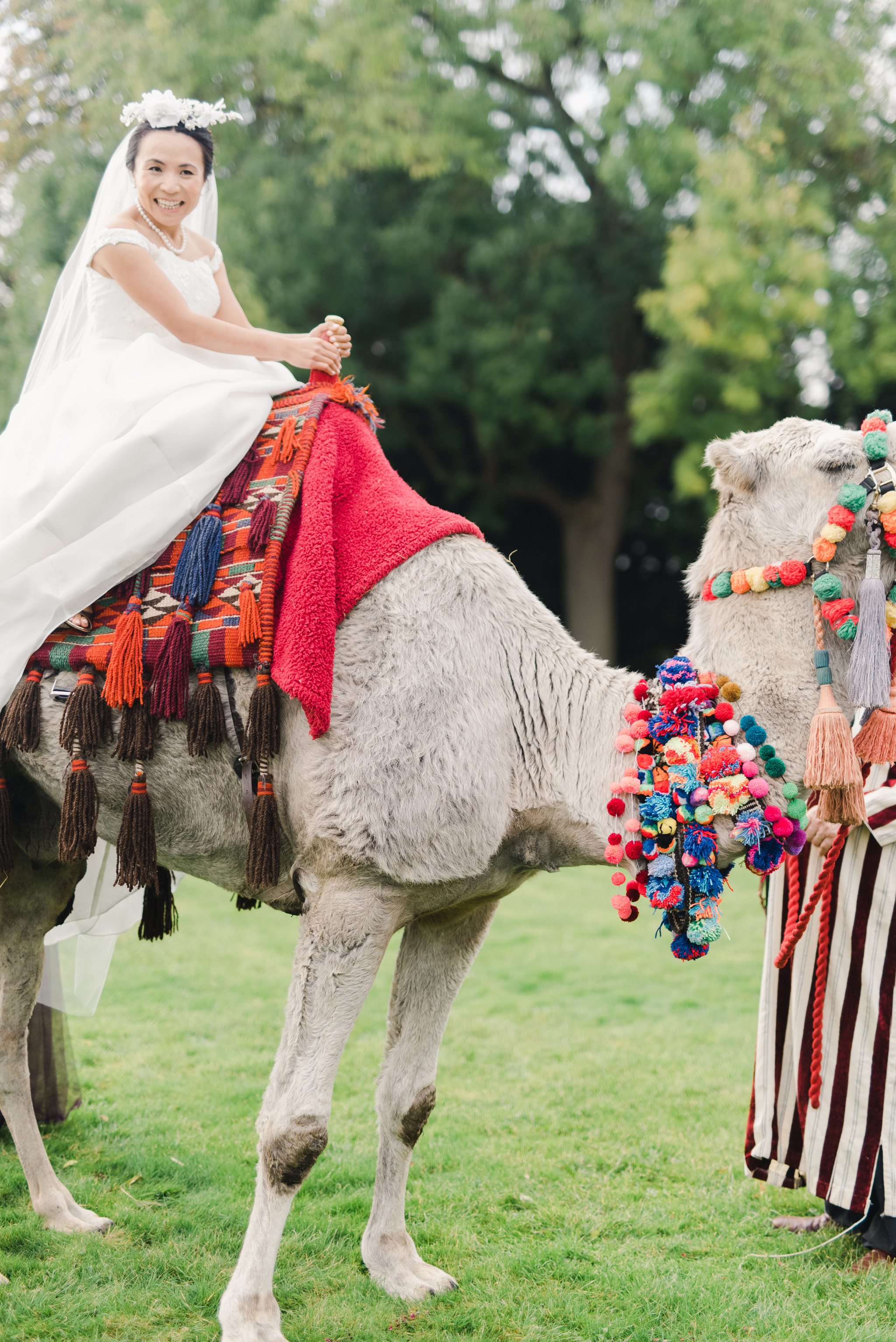 Image: Emma Pilkington 
2020 Predictions
Artisan Flowers
We spoke to the amazing designer and florist Joanna Cairns from The Rarified to get her thoughts on 2020 predictions.
"I think we're going to see lots of Artisan flowers, people want to know where their flowers are coming from now. The style will be elegant and natural along with coloured candles and sophisticated tones"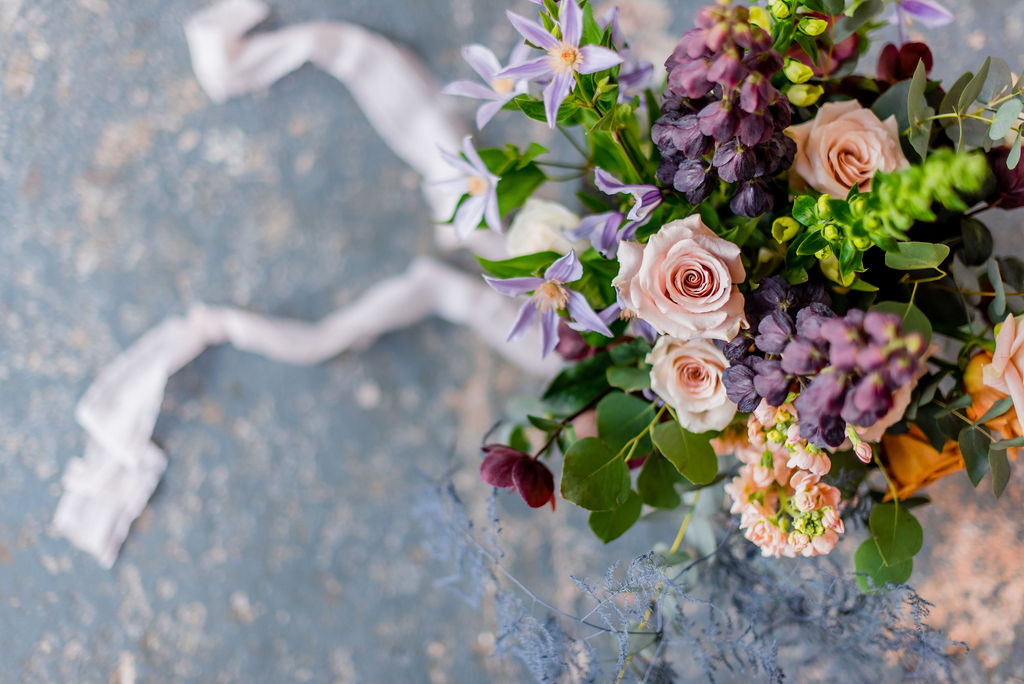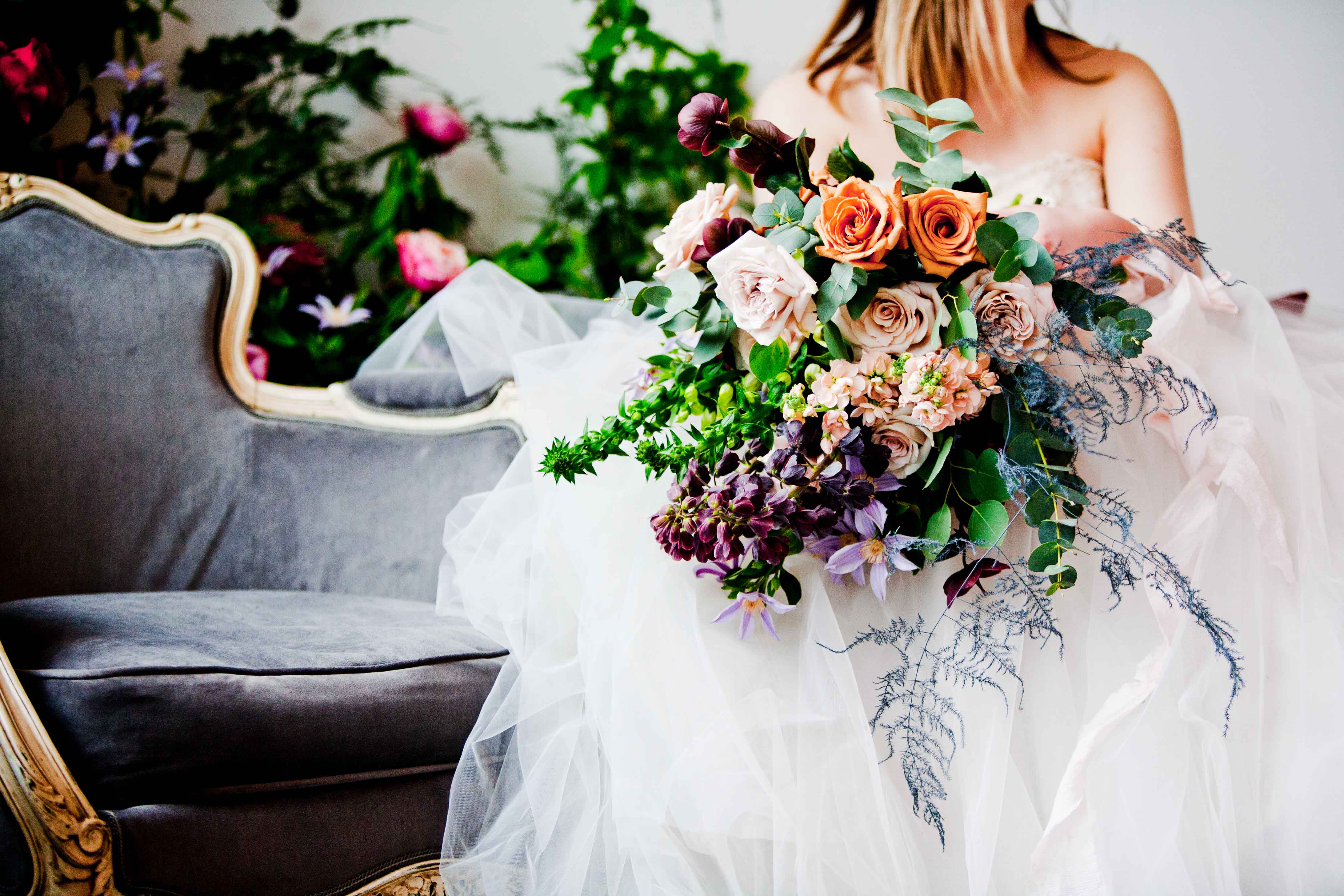 Flowers: The Rarified 
Images: Joe Dodsworth
Pantone Colour of 2020 – Classic Blue
This year Pantone announced the colour of the year for 2020 – classic blue! Take a look at some images from 2019 weddings which used this colour spectacularly…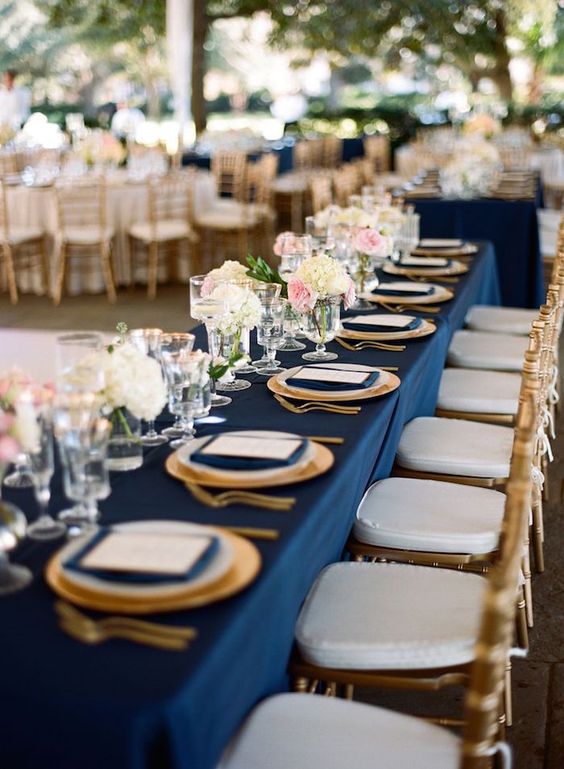 Image: Pinterest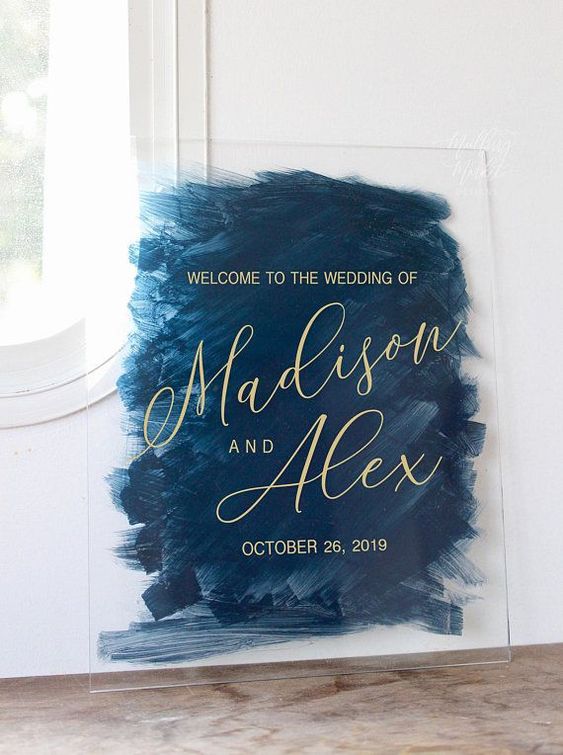 Image: Pinterest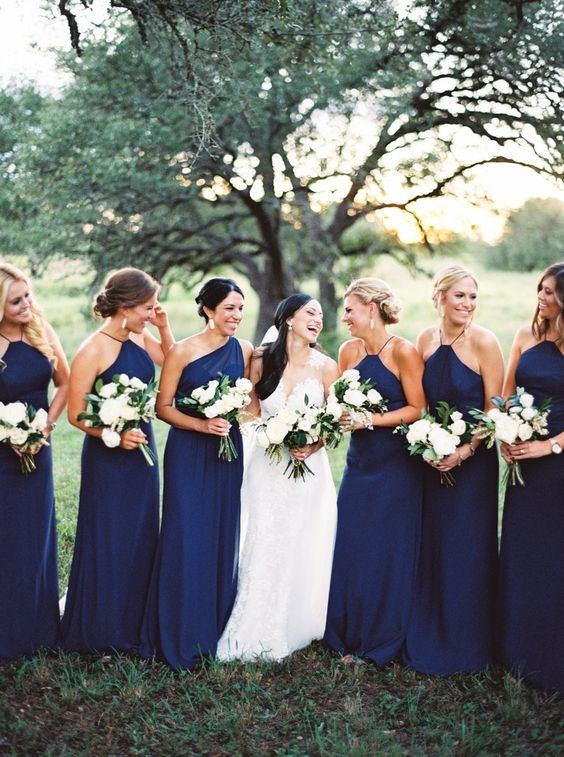 Image: Pinterest
Don't be afraid to go bold at your wedding!
Click here to see our range of venues for your own wedding or event
Here for our wedding services
Here for Dine Catering
and Here for more inspiration
Or you would like to chat to our team about planning your big day then don't hesitate to give us call on 0345 450 4545 or drop us an email at events@dine.co.uk