If you're looking for a unique and truly stunning wedding venue within the idyllic North Yorkshire countryside, then this guide is for you. We've collated 12 remarkable reasons to book your dream wedding at Dine's astounding Howsham Hall, based on feedback from brides and grooms who've celebrated their special day there.
Here are 12 brilliant reasons to choose Howsham Hall for your luxury Yorkshire wedding venue.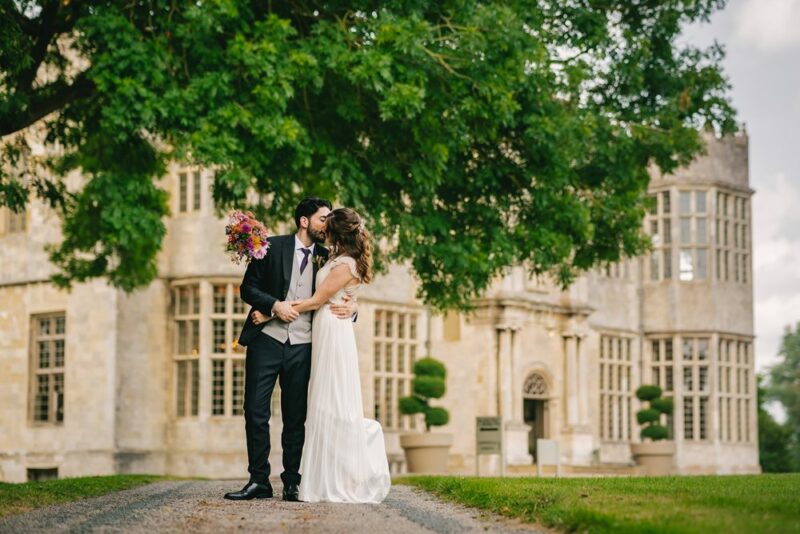 12 reasons to book Howsham Hall for Your Yorkshire Wedding
The 'wow-factor' drive up to the venue
Even before stepping foot inside Howsham Hall itself, you know you've arrived at total luxury. 

The epic drive through the landscaped grounds up to the outstanding stately home entrance will give both you and your guests that 'pinch me' moment, as you realise this is where you'll celebrate a new chapter in your life together. 
As previous bride Rachel Baxtor explained:  "We viewed many wedding venues in the area but as soon as we drove up to Howsham Hall, we knew we had found the place we would get married."
The abundance of space to make it your own
For many newlyweds to be, making their wedding unique and providing lifelong shared memories with guests is something of the utmost importance. That's why choice is essential when choosing your wedding venue.
When it comes to your options at Howsham Hall, you're truly spoilt. The sheer abundance of indoor and outdoor space available means you can tailor your special day to however you'd prefer – with plenty of space for wedding essentials such as outdoor marquees, activities and evening entertainment. 
The Luxury Details
Not only is Howsham Hall's Bridal Lounge one of the largest in Europe, but each room within the house is uniquely different with its own luxury touches.
From the Drawing Room to the Great Hall, the bar to the suites – Howsham hosts a blend of stylish interiors and period features making it a remarkable space to celebrate your unwavering love in. 
The culinary delights
It's not just the venue itself that has our guests talking, but the exquisite menu on offer from Yorkshire's finest chefs.
Whether it's a 3 course wedding breakfast or a luxury buffet you'd prefer, your taste buds will be tingling after enjoying Dine's delectable menu of quality, local produce.

As Rosemary's review on Hitched explained: "We couldn't have wished for more friendly or efficient staff and the quality of food was excellent and beautifully presented."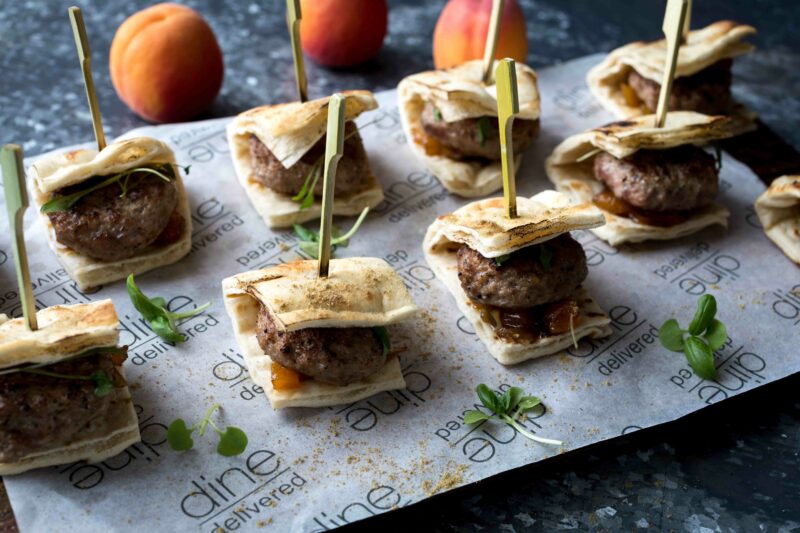 That breath-taking view
Imagine, as you wake up on the morning of your special day, opening the curtains of your bridal suite to look out onto the beautiful landscaped gardens and breath-taking Yorkshire countryside.

The incredible surroundings of Howsham Hall offer a tranquil, private space where you can focus on enjoying your wedding in complete peace (and luxury!).
The romantic setting
Channel romantic Bridgerton vibes on your special day with the fairytale backdrop of Howsham Hall's Jacobean stately home, complete with a charming church within easy walking distance.

As J from Hitched explained: "The house is unique. It casts a spell over you as you sit there to make you feel welcome, content and yet honoured to be there."

Have it all to yourself
Nothing competes with having ultimate privacy on your wedding day. Knowing that wherever you turn, you'll be greeted by the smiling faces of your nearest and dearest.

Much to the delight of Howsham's guests, the luxurious stately home can be hired exclusively for the wedding celebration, with a grand reception area fit for up to 130 people and marquee space for up to 250. 

Those who want to take advantage of the exclusive access can even opt to extend their stay at Howsham Hall, with a selection of beautifully designed bedrooms and suites available which sleep up to 28 guests.


The abundance of onsite amenities & services
One thing we pride ourselves on at Dine is our ability to make planning your wedding a seamless experience, so you can look forward to celebrating your vows with peace of mind.

Whether you're planning an intimate wedding or an all-out celebration, we have an extensive selection of the finest, cherry-picked services for you to book and onsite amenities to enjoy.
Need to find a trusted beautician or invigorating band for your wedding? We can help. Need a fully stocked bar or helipad so you can make your grand entrance? You got it! 
The sky really is the limit, and with our wealth of experience and in house wedding coordinators, we can help you tailor your wedding to absolute perfection.
Become part of the building's rich history
Having been constructed in 1610, Howsham Hall has been home to many grand events in its lifetime, hosting notable figures and an array of luxurious parties.

Make your own mark on history in this exquisite, grade 1 listed Jacobean beauty, making cherished wedding memories that generations to come will look back on.  
The sublime local area
If your guests are coming from far and wide, then you'll want to provide them with a beautiful location where they can explore before or after your wedding day, to really make a long weekend away out of it.

Luckily, when you visit Howsham Hall, you're just a 25 minute drive from the medieval town of York, not to mention just a stone's throw away from all the charming local towns and picturesque Yorkshire countryside.

The North Yorkshire location provides an abundance of tourist stops and must-see places guaranteed to delight guests, following the magic of your special day.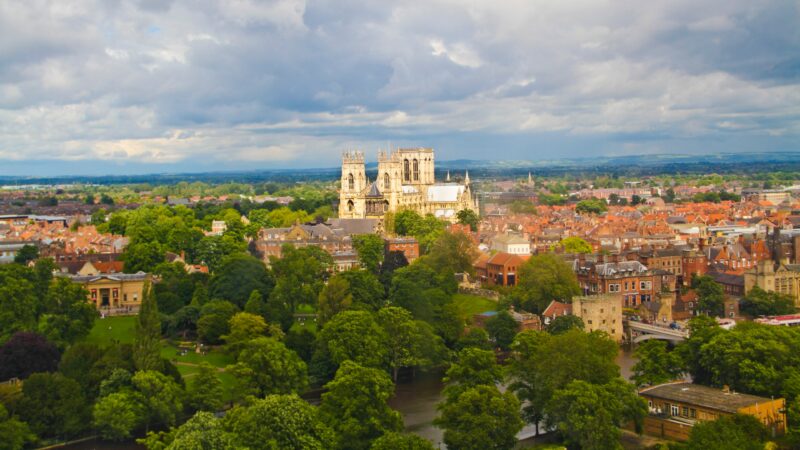 The unrivalled service
From small personalised touches to pulling out all the stops – the team at Dine are there to ensure your glorious day runs without a hitch and are dedicated to making sure you have the best day of your new life together.

Our guests tell us that our service is unlike anything they've ever experienced, where nothing is too much trouble and going above and beyond is the norm.

As previous guest, Emma, explained: "Everybody loved the venue of course and the food was superb, but it was your exceptional level of service and attention to detail that really caught the eye."


The venue accessibility
Making your venue as accessible as possible is key to getting your nearest and dearest safely to your special day.

Thankfully, Howsham Hall is easy to find, accessible from the nearby A64 and with ample onsite parking available.

Once your guests arrive, they can focus on enjoying the luxury surroundings and holding it together through your tear-inducing, amorous ceremony.

Ready to book your dream Yorkshire wedding?
If you don't want to settle for anything less than perfect, then speak to our wedding connoisseurs at Dine to create your dream Yorkshire wedding at Howsham Hall. We have a selection of platinum wedding packages and options available, so you can tailor your day however you'd like.