Don't let lockdown get in the way of enjoying some much-deserved romance this Valentine's Day. Despite the restrictions, there is an abundance of romantic options to consider when celebrating with your amour this year. From discovering breathtaking views to enjoying all-out luxury experiences – get inspired with our hand-picked list of the top 10 things to do in Yorkshire this Valentine's Day.
Romantic Valentine's Day Ideas In Yorkshire
Whether you prefer to experience the great outdoors or enjoy the excitement of trying something completely new – there's an idea for all tastes in our Yorkshire Valentine's Day round up. Here are our top recommended ways to spend the most love-inspired day of the year.
1. Find the secret poetry box in Ilkley Moor
Nothing says romance quite like poetry. Hidden in the rolling hills of the beautiful Ilkley Moor in Yorkshire, you'll find a silver poetry box filled with the poetic writings of strangers. The rule is simple, you put one in and you take one out, so take the opportunity to write down your love for one another, then post into the secret box for others to enjoy in the future.
You'll also find a poetry seat where you can enjoy the views, whilst taking a moment to read whatever poetic note you've taken from the box!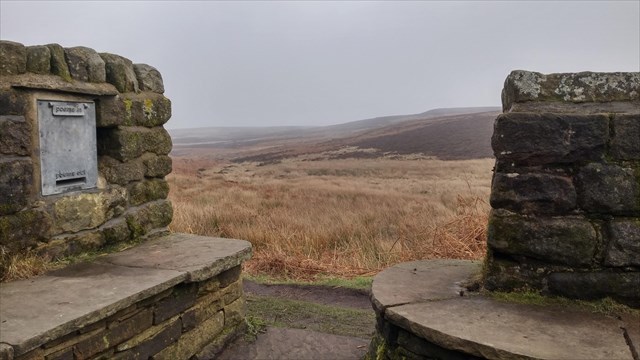 Image credit: https://www.geocaching.com/geocache/GC7V827_stanza-stones-poetry-seat?guid=7ce9a0f4-d44e-4e58-93ec-6256cdab509b
2. Book a home cinema experience
Find a film that gives you all of the feels (or even a scary thriller that'll have you cuddling up to each other!), then watch it on the big screen in your own home.
Home Cinema Hire Leeds offers both indoor and outdoor cinema packages, transforming your garden or living room into a big screen experience.
If you want to take it to another level of romance, then have your home cinema experience accompanied by a wine and charcuterie board (plus homemade popcorn of course!).
3. Get competitive with your own Come Dine With Me experience
Why not make this Valentine's a full weekend affair? To create your own Come Dine With Me experience, have one person cook on the Friday night and another on the Saturday.
We recommend you do everything from recording short feedback videos in private to revealing the final marks of the night – and see who's crowned king or queen of the kitchen after all! Loser is on washing up duties for the rest of the month.
4. Visit Roundhay's Stunning Monet Gardens
Experience a touch of France in these french inspired gardens, located in Roundhay Park, Leeds, and feel like you're on the set of Netflix's popular romance series, Bridgerton.
Often noted as a hidden gem of the area, the Monet gardens are the perfect backdrop for a romantic winter picnic, leisurely walk or even the perfect setting to say Will you marry me? 
If the weather isn't too kind and a winter picnic isn't on the cards, why not drop into the Garden Room Cafe for a good cup of tea or even a glass of prosecco after your romantic walk.
5. Create the restaurant experience with Dine Delivered
If you want to experience the closest thing to a romantic dinner out as possible, we recommend you give your taste buds a treat and book Dine Delivered. Indulge yourself in restaurant quality fine dining from your home – from succulent scallops to perfectly cooked pork belly, there's a mouthwatering menu to choose from.
Let our award-winning Dine Chefs do all the work for you – we'll deliver it fresh to your door so you'll simply need to heat, garnish and serve.
You could even pass it off as your own culinary masterpiece (we won't tell if you won't!).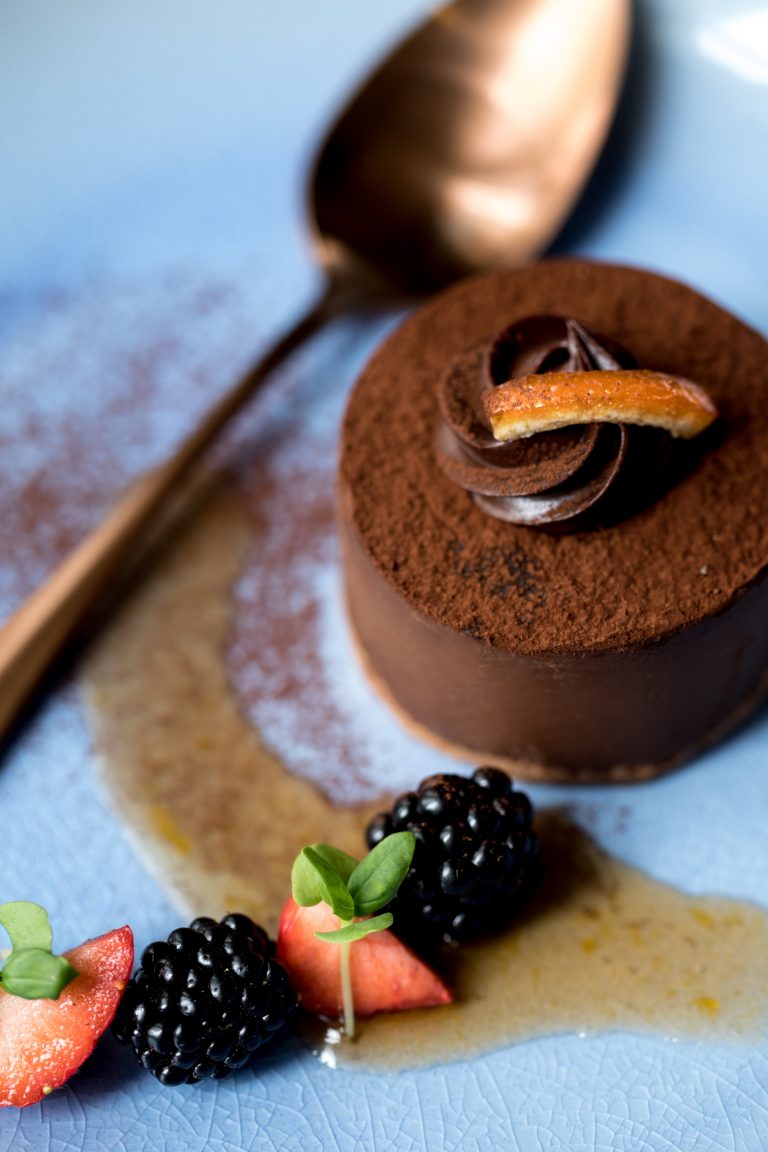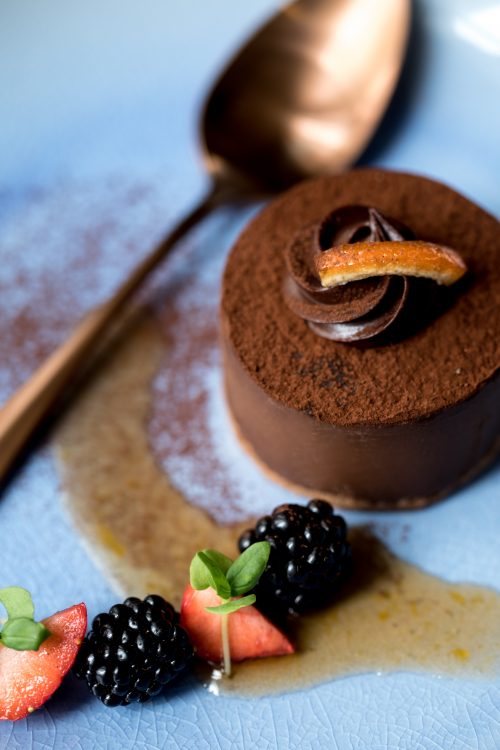 6. Go stargazing at some Yorkshire beauty spots
It's not often we take the time to look up and appreciate the beauty all around and above us. Take the opportunity of a low-key Valentine's Day to appreciate our twinkling skyline – drive to a Yorkshire beauty spot and stargaze with your amour.
Bring a blanket and a hot chocolate so you can lay out together and point out patterns.
Some favourite spots, with minimal light pollution, include: the Yorkshire Dales National Park,  Buckden National Park and Malham National Park Centre.
7. Recreate your favourite bar at home
Missing your favourite speakeasy bar or wine haunt? Bring some of the pre-pandemic dating experience to your Valentine's Day by creating your favourite bar at home.
Many Yorkshire bars now deliver their signature cocktails straight to your door, so you can enjoy your favourite drinks at home. Turn the lights off, light some candles and play some of their signature songs. If your bar of choice usually plays live music, you might even be able to find a gig on Youtube and really make it feel like you're there!
8. Visit Lovers Leap at Brimham Rocks
You may have explored Brimham Rocks before, but did you know there is a local folklore with a romance-inspired tale attached to it?
Legend has it that back in the mists of time, a madly in love couple, by the name of Edwin and Julia, were forbidden from seeing each other by their families. In Romeo and Julliet style fashion, the couple leaped to their deaths…only to miraculously survive without harm. After all the drama, the disapproving families decided to allow them to marry and live happily ever after.
Whilst we don't recommend leaping off yourself, the stunning views from the top make for a perfect place to stop and appreciate life, and each other.
9. Book an interactive virtual gin experience
For those who like their Valentine's Day with a bit more alcohol involved, an interactive virtual gin experience may be the excitement you need to liven up your lockdown.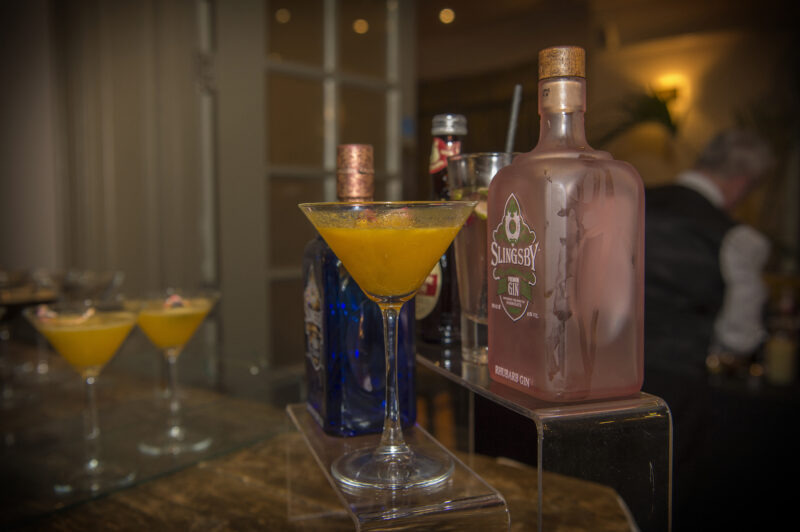 Get a sneak-peak at a distillery then experience a full masterclass on how to create the perfect G&T. There are various experiences to choose from online but we love this one by Warner's.
10. Join an online salsa party
Experience the dance of love this Valentine's day by booking one of the many salsa class experiences available online. You won't need to worry about your other half having two left feet – you'll get to experience expert teaching without anyone other than yourselves seeing you move!
Above all: make it a Valentine's Day that counts
This Valentine's may be different to any that you've planned before, but use the opportunity to reflect on how far you've come (you've made it through lockdown after all!) and set your relationship goals for the year.
And if you really need cheering up, make a list of all the fun experiences you'll do as a couple once normality returns – we can certainly recommend some incredible hotel stays, luxury retreats, and dining experiences to look forward to!