10 of the best places to get engaged in Yorkshire
You don't need to travel to the Italian countryside to find an idyllic spot to propose. Put your passport away, and discover these 10 picturesque places to pop the question in beautiful Yorkshire – and get the answer you're hoping for!
The Best places to get engaged in Yorkshire
From scenic views to luxury stays, discover the top 10 places to get engaged in Yorkshire.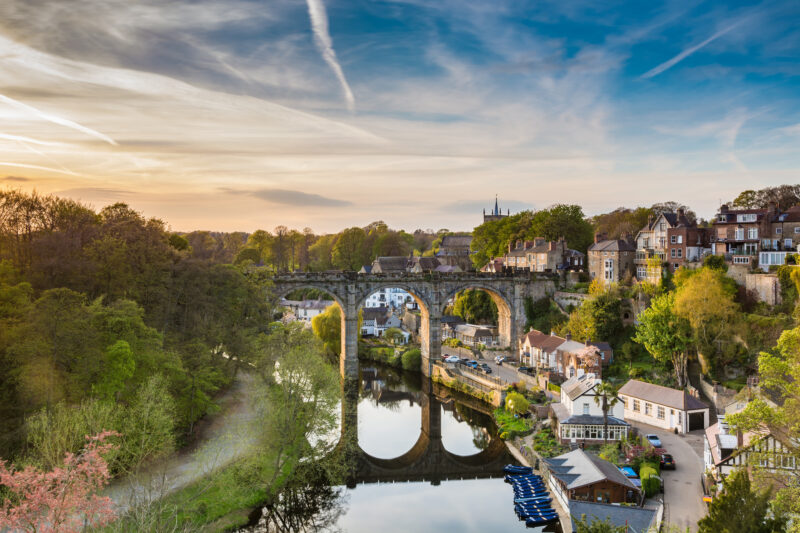 During a picturesque boat ride in Knaresborough
Knaresborough is well known for its stunning river underneath the breath-taking viaduct. Why not rent one of their iconic red or green rowing boats, stash away a bottle of champagne and surprise your other half in this idyllic, scenic location.
Amongst the art at Yorkshire Sculpture Park
If your husband or bride-to-be loves discovering and enjoying the latest pieces of art, then consider asking the all-important question underneath one of the incredible sculptures at Yorkshire Sculpture Park. You can't get much more romantic than art in the great outdoors!
Make a game of it at York Maze
For those couples who love to play, create a romantic game out of your proposal by asking your lover to find you hidden within the stunning York maze. Make them wait before they head in, whilst you set yourself up in the middle of the maze, waiting for them on one knee!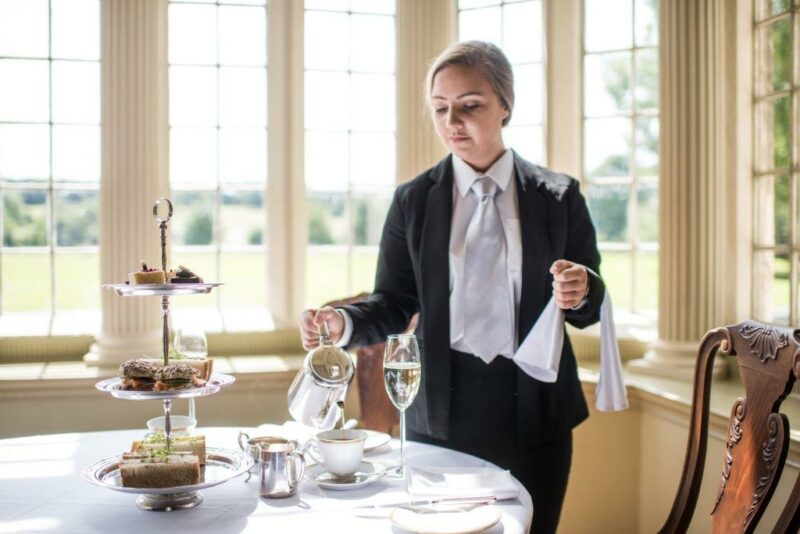 Over afternoon tea at a Grade I stately country house
Make your beloved feel extra special by asking for their hand in the exclusive, idyllic settings of Howsham Hall.
This Grade II stately country house offers a luxurious afternoon tea and tour package – you can even opt for a classic, movie style proposal and hide the ring in one of their scrumptious cakes!
You can book for their Valentine's Afternoon Tea here
In Front of England's largest single drop waterfall
If you're a couple who enjoy exploring the great outdoors together, then the magical Hardraw Force waterfall in Wensleydale is a beautiful spot to pop the question.
Make your proposal backdrop England's largest single drop waterfall, a truly breath-taking view for an equally breath-taking moment in your relationship!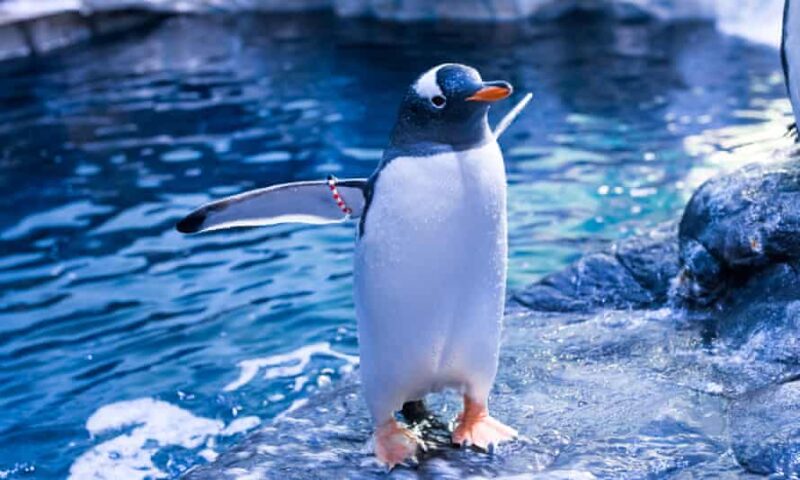 Say it via penguins at The Deep
If you're looking for something a little more unique, then take your amour to Hull's famous aquarium The Deep – one of the largest in the UK.
Here you'll be able to organise a personalised sign, which will be placed for you amongst the penguins in the waters of the penguin exhibit.
Whilst they're enjoying watching the fun feathery friends frolic about, they'll suddenly be greeted by one of the most important questions of their life – how's that for a surprise!?
Above the treetops at Dalby Forest
Adrenalin junkies will adore this one! Take your beloved for a treetop adventure in the stunning surroundings of Go Ape at Dalby forest.
As they're conquering one of the more difficult sections of the course, whizzing over the 50m high valley, greet them at the other side of the zip wire on one knee!
During a cave exploration at Mother Shipton
Take your other half on an adventure exploring Mother Shipton's Cave, one of England's most historic attractions, dating back to 1630.
Mother Shipton, England's most famous prophetess, foretold the fates of many rulers and also predicted the defeat of the Spanish Armada, the great fire of London and the use of iron ships!
Make your own mark on history and predict your own future together by popping the question in this historical, magical cave.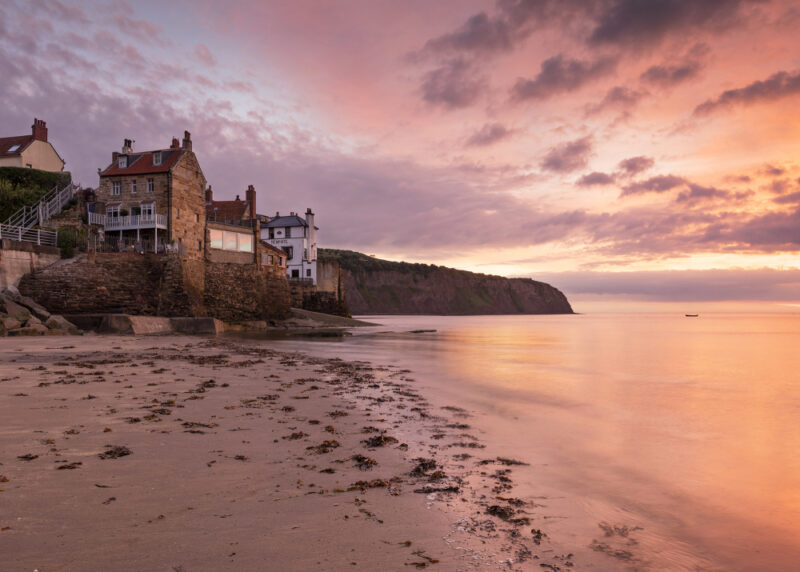 Whilst taking in the coastal views at Robin Hood's Bay
As the sea laps against the shoreline and you take in the epic views from The Cleveland Way coastal path, surprise your special someone with a picturesque proposal.
You could even organise for a photographer to secretly capture the moment they say yes, so you can cherish the photos forever.
In front of the historic Fountains Abbey
Fountains abbey is an idyllic spot all year round. One of the largest and best preserved monasteries in England, it offers spectacular water gardens to explore and awe-inspiring views of the ruins – making it an ideal backdrop to your romantic Yorkshire proposal.
Sign up to our newsletter for more hints and tips, from proposals to wedding planning and beyond!
Images supplied by www.thenorthyorkshiregallery.co.uk