Valentine's Theme Ambassadors' Dinner
16/02/2017
With Valentines day soon after, we decided to go for a 'three steps to your heart..' themed menu for the February Ambassadors' dinner.
I was thrilled to bits with the ingredients chosen to 'wow' our guests on the evening. The table was dressed with an abundance of candles and beautiful blooms from Daisy Chain. Delicate Anemone's had been included in the romantic soft pastel arrangements; a personal favourite.
"Thank you so much for inviting Dally and I last week, the food was exceptional and we really enjoyed the evening." Charlotte Farrington

"Thank you so much for inviting us last night, we both thoroughly enjoyed the evening and the food was amazing!" Jane & Ben from New Craven Hall

"Thanks for allowing us to be part of your wonderful evening. " Danni Hewson

I couldn't have been more delighted when Chef handed me the menu for this Ambassadors' dinner; every element was designed with my taste buds in mind – unintentionally, but never the less, I was absolutely head over flats in love with every dish that was on offer.
The evening followed the usual format of drinks and canapés on arrival from 7pm. We chose a Passionate cocktail, in keeping with the Valentines theme and an elderflower spritz for the no-alcohol drinkers.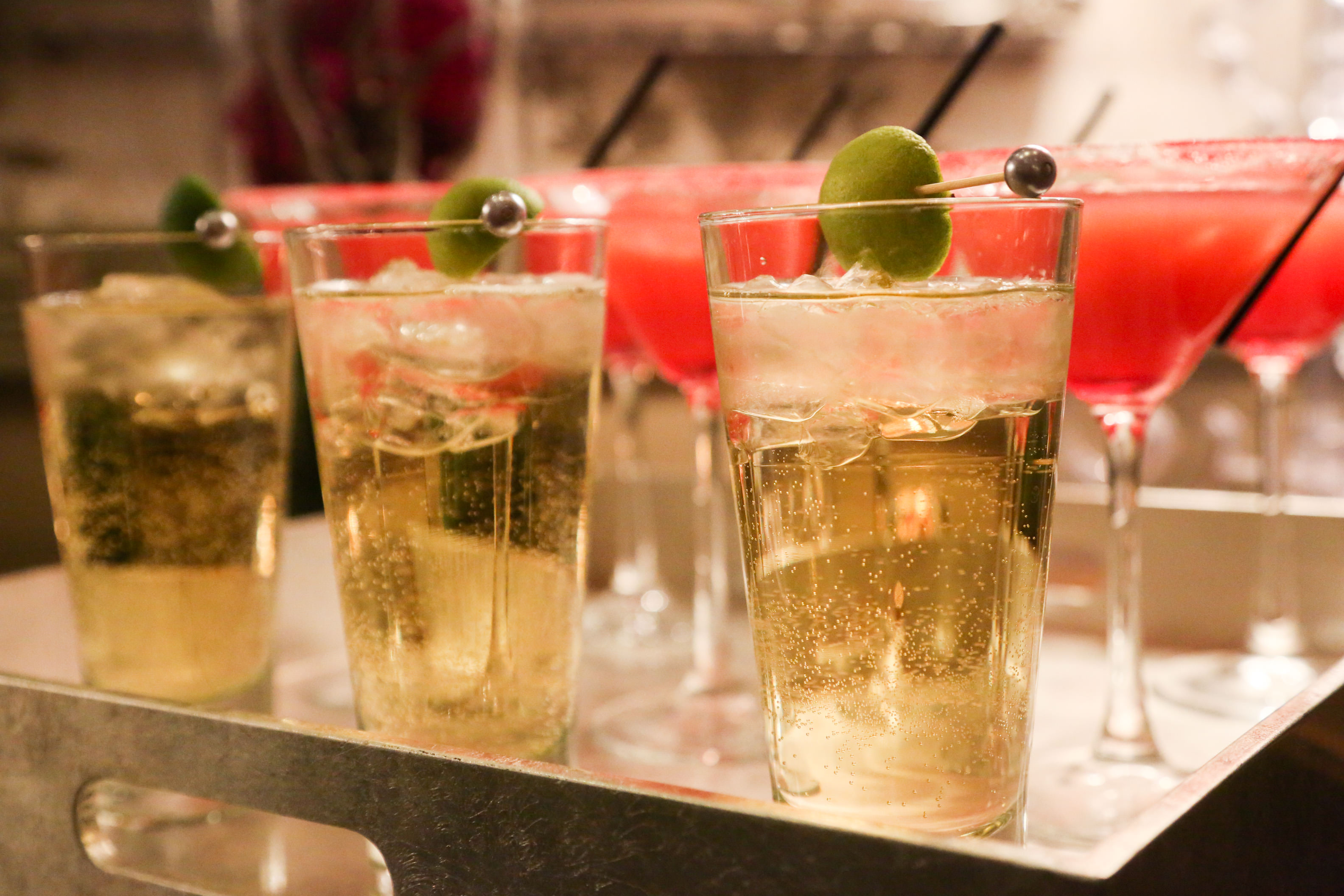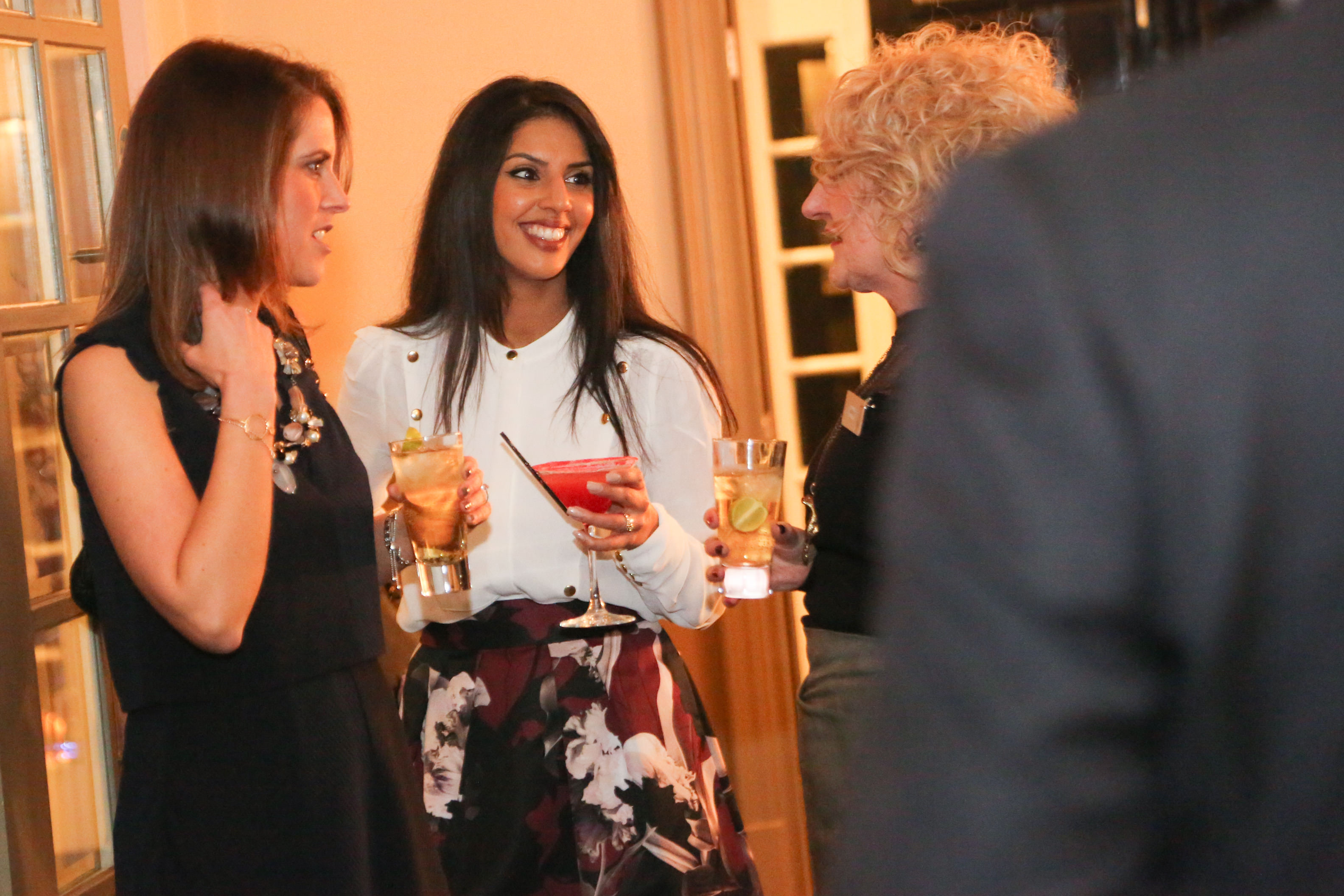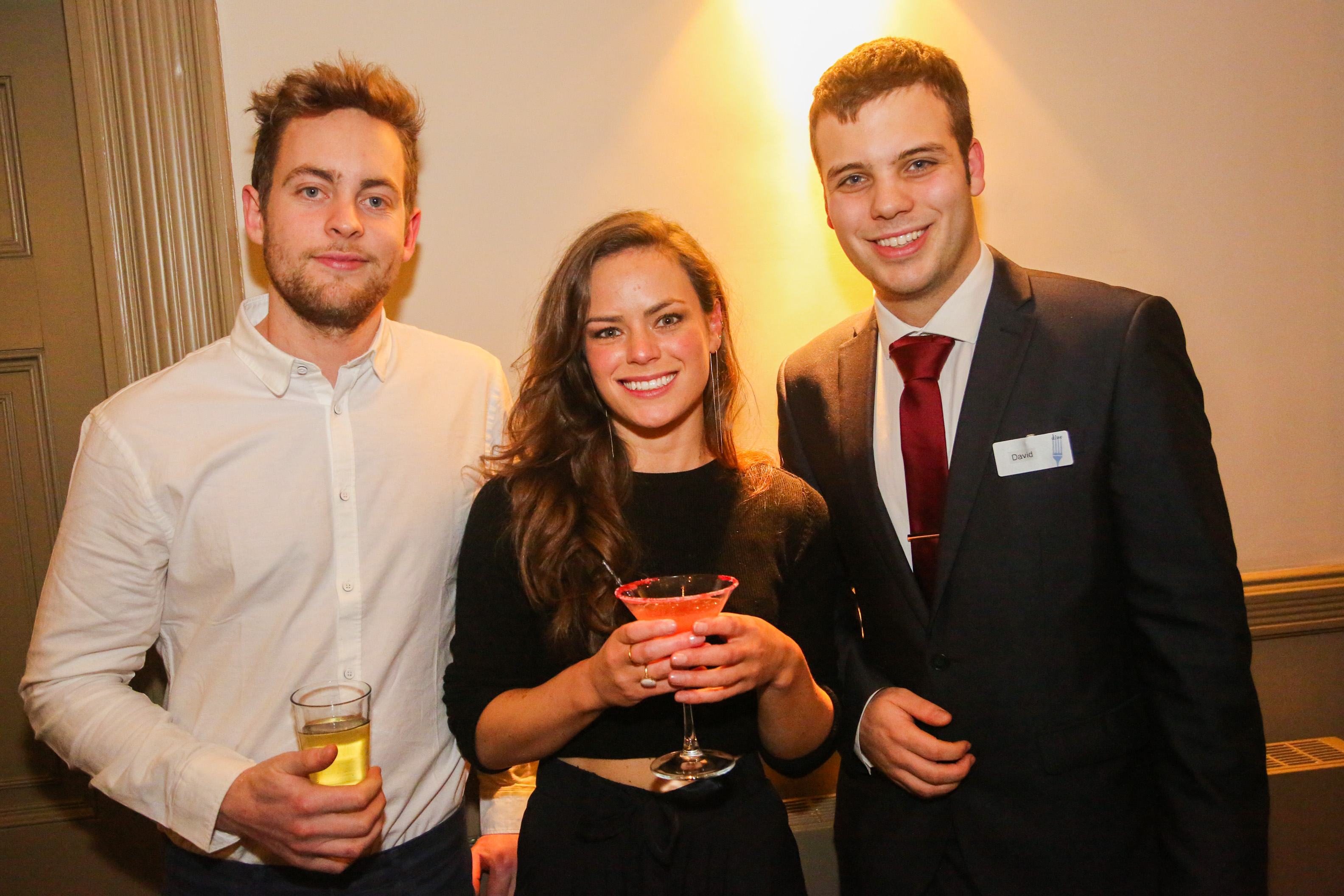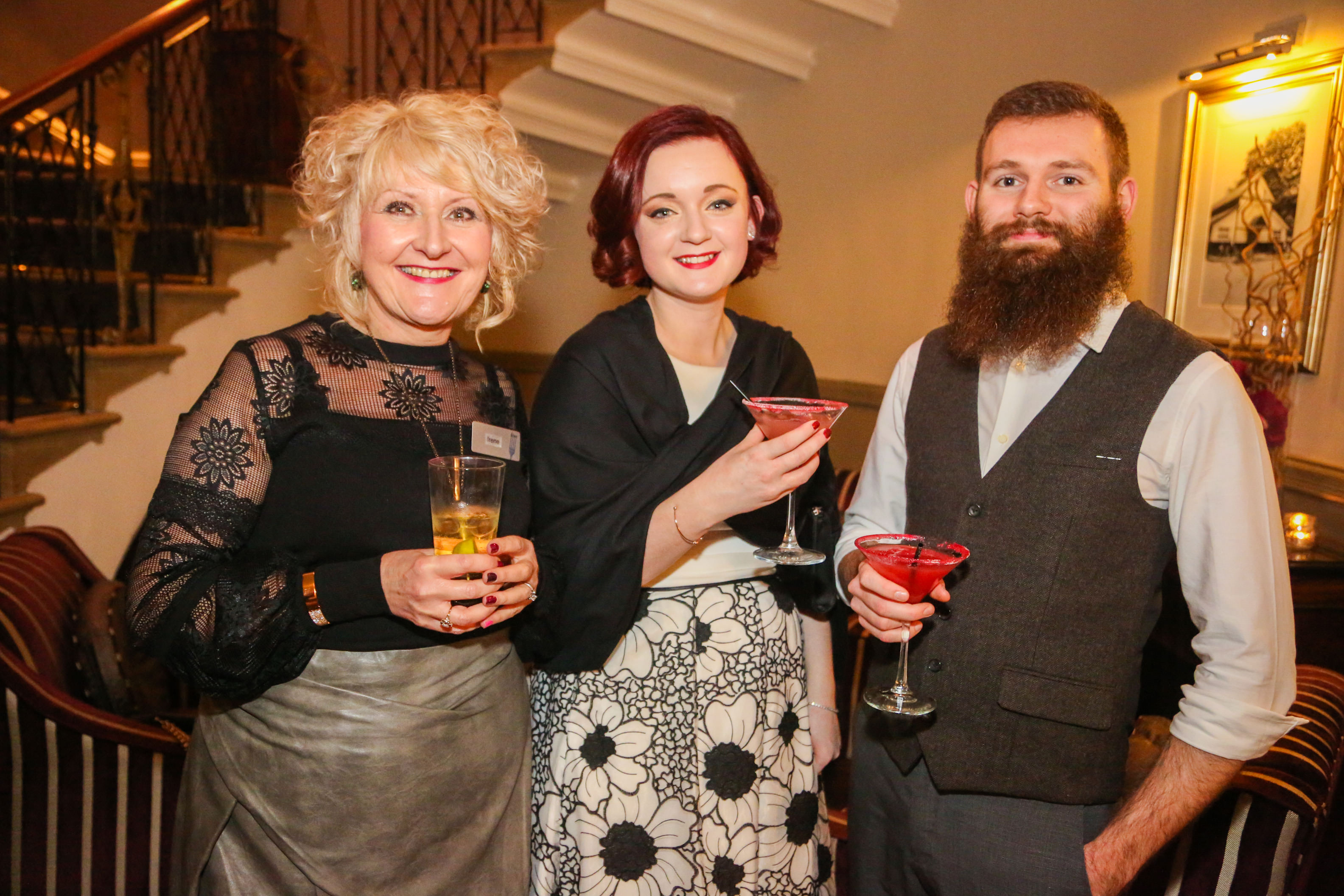 Canapés
Confit Duck Arancini, pumpkin & amaretti soft centre
Gazpacho Flavours, heart shaped jelly with fine dice of gazpacho
Swordfish Ceviche, yellow courgette & yuzu lime salsa
Shortly after polishing off the last of the canapés, Dan Gill (Dine Founder), ushered us upstairs to the Fountain Room, where we were welcomed by a table adorned with stunning flowers by Daisy Chain and abundance of candles shimmering against the back drop of the sequinned table runner; the perfect setting for a romantic dining experience.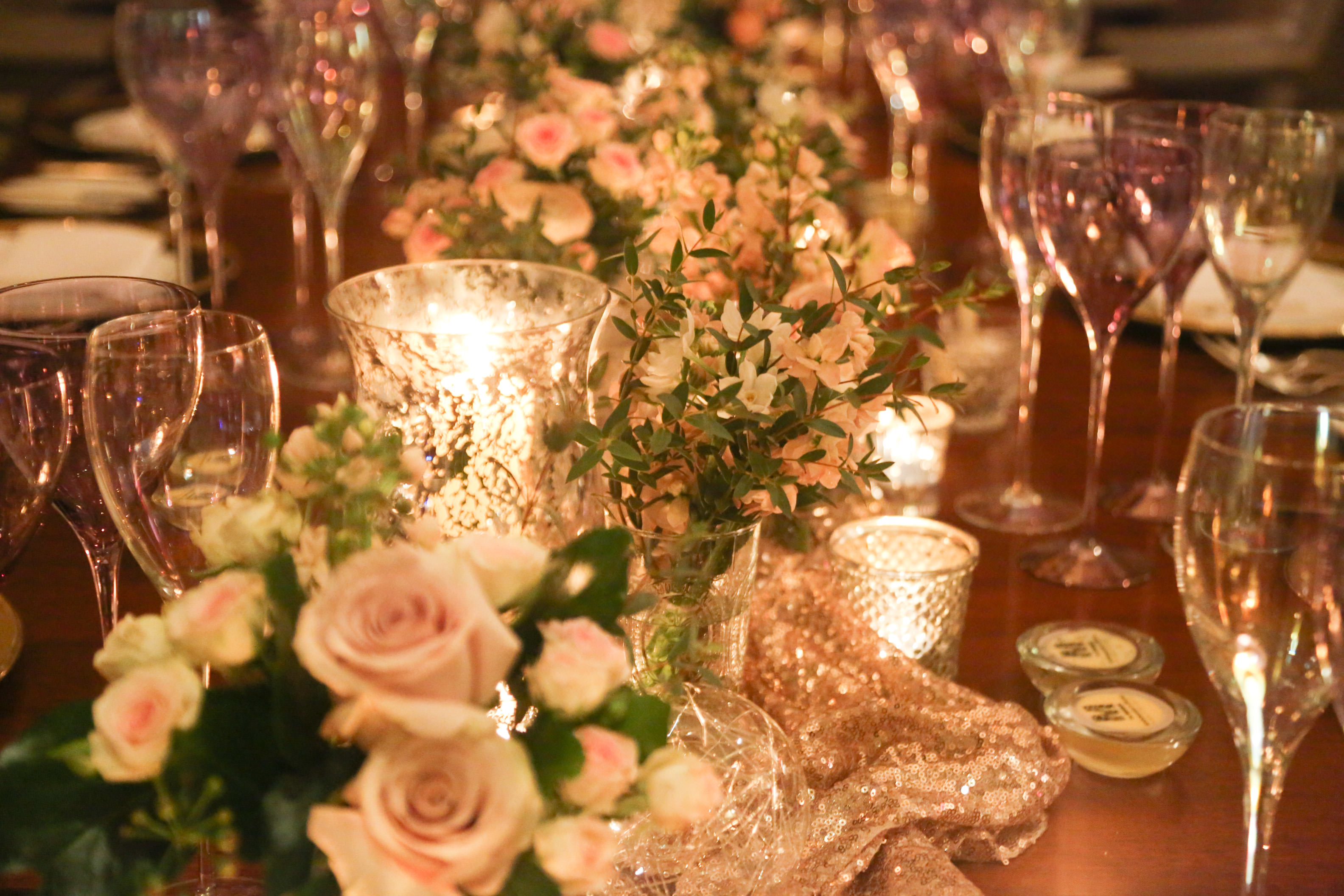 This was the menu we had the pleasure of enjoying with wines paired by Hoults:
Starter
Whitby Crab Lasagne & Lobster Ravioli
Vodka bisque, fennel foam
Wine – DOMAINE DE LA MOTTE CHABLIS 2015
Pale straw yellow in colour with a nose of crisp apples, citrus zest and some mineral tones.
***
5 month Aged Beef Sirloin

celeriac fondant, charred baby leek & onion
herb gel, horseradish crème, red wine emulsion
Wine – Nieto Malbec, 2015 – Red Wine
Our best loved Malbec is possibly even juicier, fresher and tastier still!
***
Pistachio Flavours
Pistachio & olive oil cake, pistachio panna cotta, pistachio crumble & pistachio ice cream with lemon olive oil emulsion & a shot of strawberry juice
Dessert Wine – Brown Brothers Orange Muscat & Flora
From Brown Brothers Mystic Park Vineyard in Victoria this is an exciting blend of late-harvested Orange Muscat along with the little known Flora.
At the end of the dinner, small personalised boxes were given to each guest – containing handmade (by our chefs) truffles to be enjoyed with coffee.
Dan from 123Photography captured the evening beautifully.
If you are planning an event and would like to know what Dine can offer at The Mansion or at a venue of your choice, please get in touch with our team by calling: 0113 269 1000 or email: themansion@dine.co.uk
Alternatively, if you are an event planner and would like to find out more about how you could join us at the Ambassadors' table, please email: marieclaire.power@dine.co.uk