As the trend for outdoors and marquee weddings grows, our couples are increasingly interested in wedding venues in Yorkshire with special features like lakes. With that in mind, we've decided to share our expert advice on waterside and lakeside weddings, including:
Why choose a lakeside or waterside Yorkshire venue?
A lake or river can make your venue just that little bit more unusual and stand-out – after all, not every wedding venue has a waterfront.
A glistening lake or riverside makes a stunning backdrop for your wedding photos no matter the time of year, and it's a point of visual interest for your wedding guests.
If you're having a marquee wedding, a lakeside or riverside is the perfect area to regroup and refocus everyone on the next part of the day: your reception.
There's also the chance of some aquatic birdlife dropping in to add even more memorable character to your day!
If it's really hot weather (it's England, but it can and does happen!) then the air off the water can help to cool things down.
If it's really cold, you could even stage your own scene from Frozen with an icy wonderland!
Just check out these gorgeous images from our venues with lakes: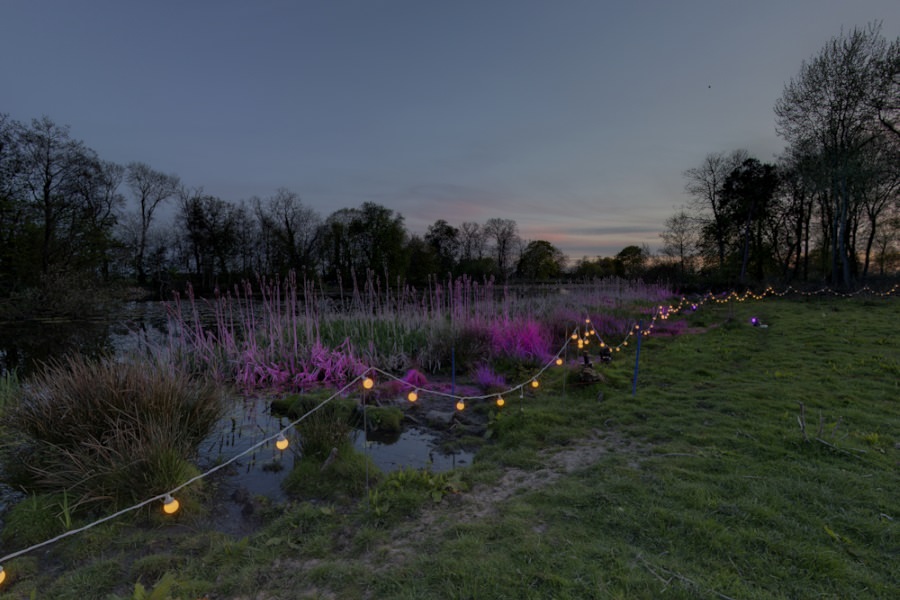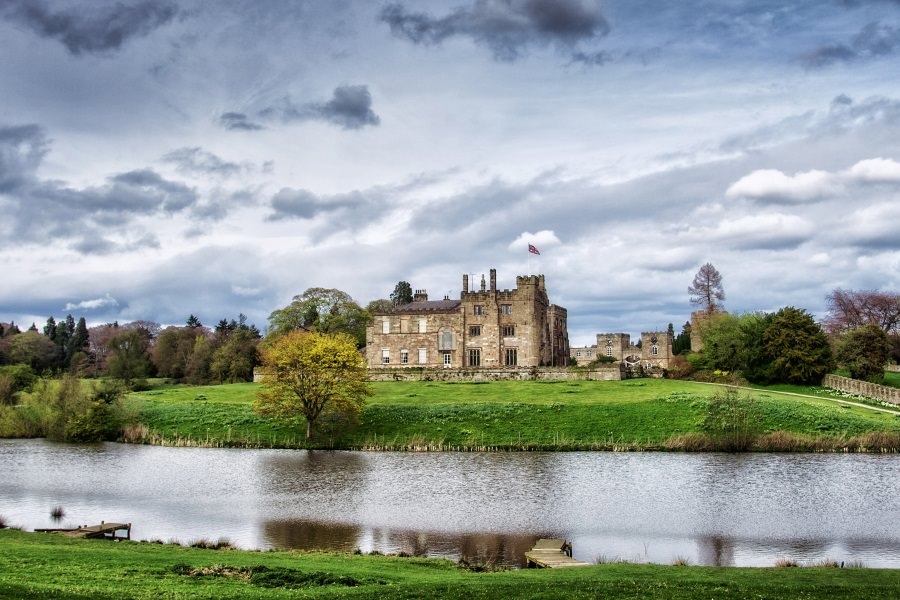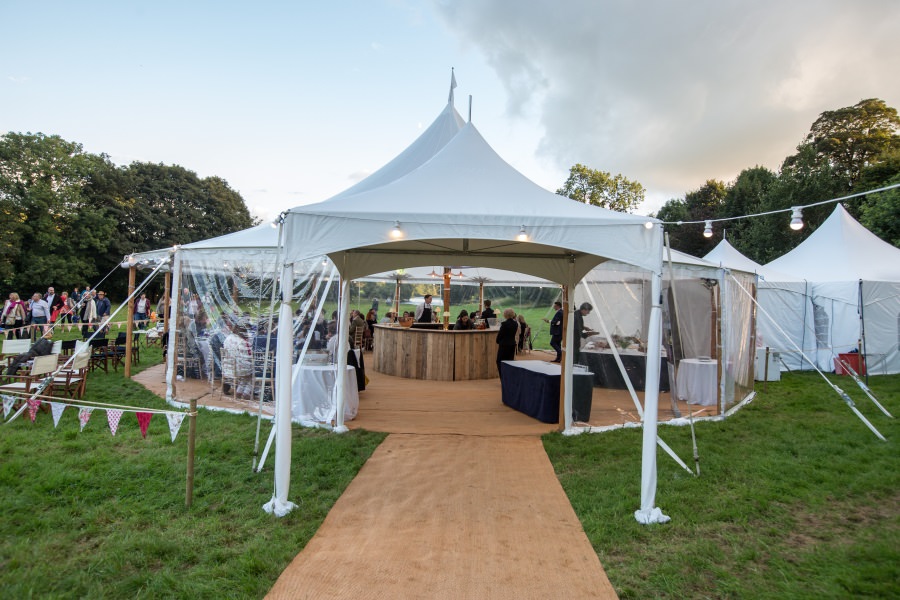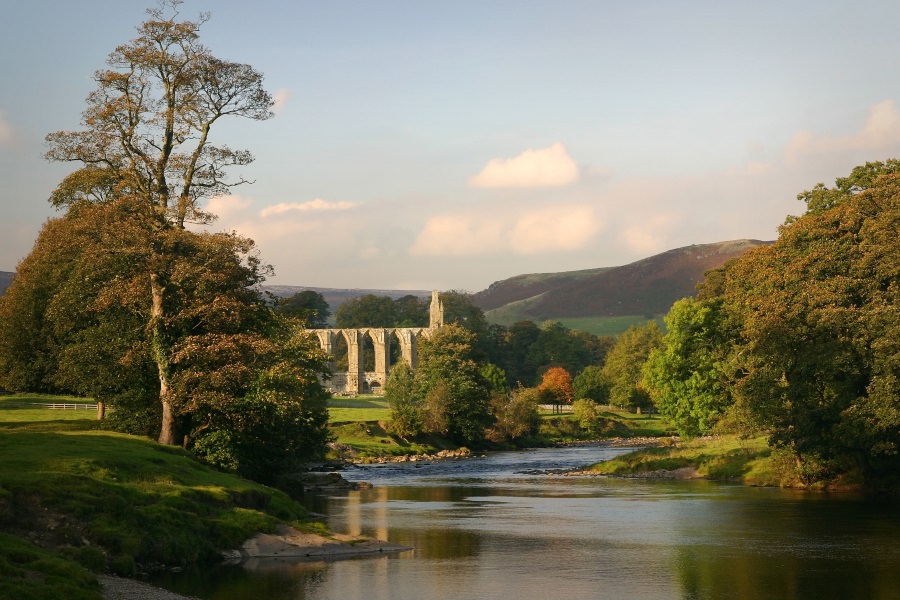 Which of our wedding venues has a lake or river?
Several of our venues feature a lake or riverside. The only thing you have to decide is which one you love the most! However, we've gone one step further to provide you with even more useful information about these waterside venues in this handy table:
| | | | | |
| --- | --- | --- | --- | --- |
| Name | Location of venue | Type of Venue | Licensed for civil ceremonies outdoors? | Access to venue interior too? |
| | Roundhay Park, Leeds, West Yorkshire | Greek Palladian-style mansion set in parkland | Yes, in the Colonnades as well as in the house | Yes - you can have your ceremony inside and move to the lakeside for photos |
| Ripley Castle Marquee and East Wing | Ripley (near Ripon and Harrogate), West Yorkshire | Castle with vast grounds | No, but licensed in the house | Yes - you can have your ceremony inside and move to the lakeside for your reception |
| | Carlton (between York, Doncaster and Scunthorpe), North Yorkshire | 17th-century country estate | No, but licensed in the house | No – lakeside marquee only |
| | Near Skipton, Yorkshire Dales, North Yorkshire | Abbey ruins next to the River Wharfe | No, but you could get married in the nearby Priory Church | No – riverside marquee only |
| | Grantham, Leicestershire | Castle on a hill with extensive grounds | No, but licensed in the house | Yes, you can have your ceremony inside and move to the lakeside for your reception |
| | Coxwold (near Thirsk), Howardian Hills, North Yorkshire | Augustinian priory and stately house | No, but licensed in the house | Yes, you can have your ceremony inside and move to the lakeside for your reception |
Need more information about wedding planning? Check out our wedding planning FAQs.
Locations of our waterside Yorkshire venues
We have lakeside wedding venues all over Yorkshire and into Leicestershire, just check out this handy map to find one near you:
And since we're so helpful, we've also compiled some really useful guides to all things weddings in Leeds and York – from dress shops, cakemakers and florists, to wedding cars, restaurants for your rehearsal dinner and hotels for your guests.
The dos and don'ts of holding a wedding by a lake or river
It's mostly plain sailing, but there are a few things to remember!
Do:
Organise plenty of entertainment for children and adults alike, to minimise the lure of water play.
Consider a boho-style wedding, complete with wellies – perfect for getting really close to the lake for a photo opportunity, without wrecking your wedding shoes!
Ring-fence a limited area for your guests to roam, so nobody (including children) wanders off around the far side of a lake alone.
Don't:
Forget to tell your photographer that the lake will be an important photographic focal point.
Let your guests get blind drunk: it's not a great mix with water!
Go swimming in the lake, even when sober. It may seem like a good idea at the time, but it's really, really not. Ruined finery and no change of clothes can spoil all the fun.
When you want to have your wedding reception at a private lake or river
If you know someone who has their own lake or riverside, lucky you! Did you know that we can help you have a marquee wedding reception at your own location? We can help with marquees in lots of other locations too. The only limit is your imagination!
Need advice on choosing your venue, arranging your catering or planning your wedding? Dine's experienced team can help as much or as little as you want. Just give us a call on 0345 450 4545, email us at events@dine.co.uk or use our contact form and we'll be pleased to help you get started.