Many people now get married outside the immediate area in which they live, for example, the bride's hometown or somewhere that is sentimentally important to you both (Yorkshire is a great choice!). Unless you're having a tiny wedding with only guests who are very local to the venue, you might want to choose a venue that also has accommodation for both yourselves and your guests.
Luckily we're here to help with plenty of advice on: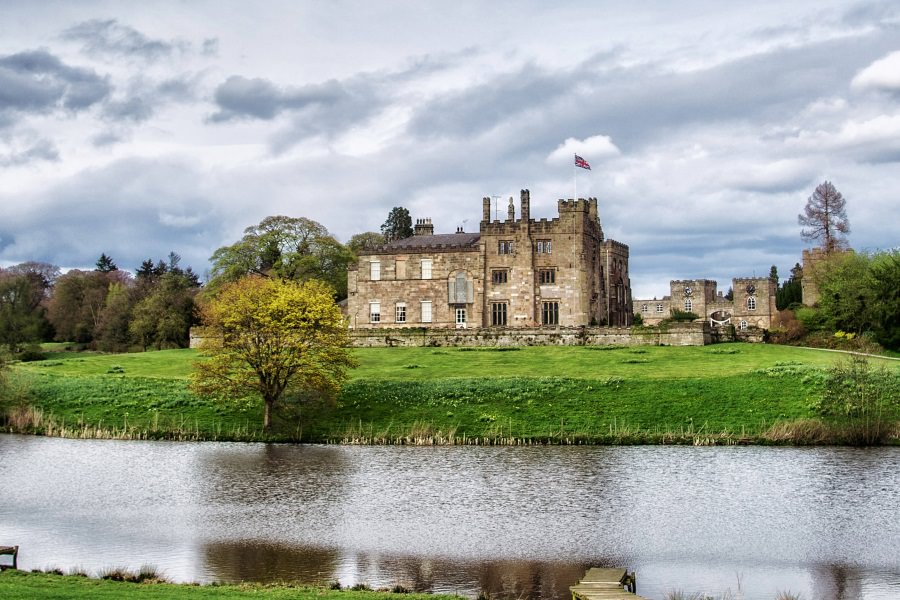 Which of our wedding venues have onsite accommodation?
We are able to offer our event management and catering services a range of beautiful wedding venues throughout the four corners of Yorkshire and beyond – even in Leicestershire. Some of them have accommodation at the venue itself, which can be really handy.
Here's more information on our wedding venues with accommodation:
Venue
Location
Accommodation
Ripley Castle
Harrogate, North Yorkshire
In The Boar's Head on the estate, 25 bedrooms.
Bolton Abbey
Skipton, North Yorkshire
There is a range of accommodation on and around the estate, including:

The Devonshire Arms Hotel and Spa – 40 bedrooms
The Devonshire Fell – 16 bedrooms
Stank House Farm holiday cottage – 3 bedrooms
Wharfe View holiday cottage – 3 bedrooms
A further selection of B&Bs, disability-friendly accommodation, hostel and camping/caravanning sites.

Carlton Towers
Near Selby, North Yorkshire
Inside the house, 16 bedrooms are available, accommodating 31 people.
Belvoir Castle
Leicestershire
Inside the castle 14 bedrooms are available, with a minimum occupancy of 5 rooms. Additionally there are two further residences – the Lodge with 4 double bedrooms, and the Curlew's Nest with 4 double bedrooms.
Rise Hall
Near Beverley, East Riding of Yorkshire
Inside the house, 29 bedrooms.
Easby Hall
Richmond, North Yorkshire
Inside the house, 3 bedrooms.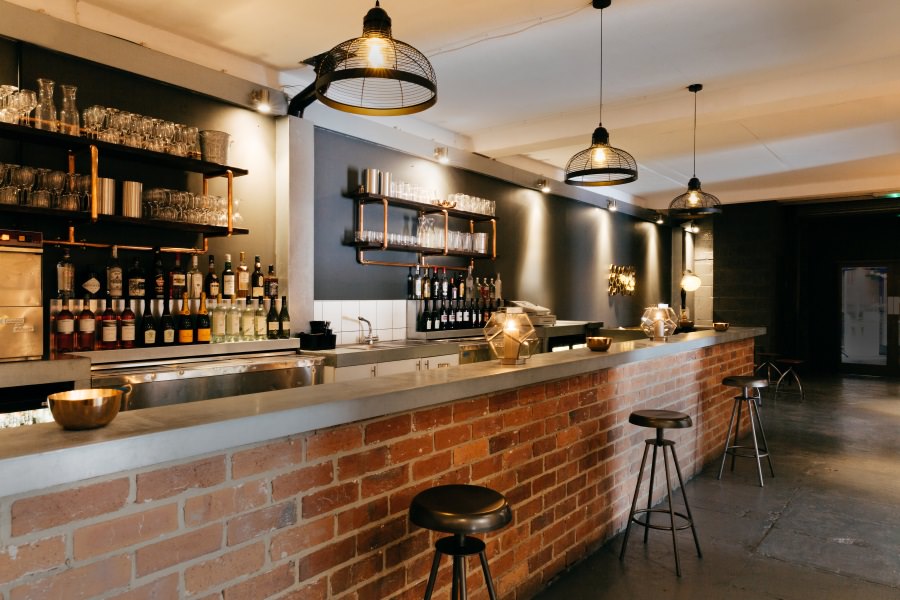 What about wedding venues that don't have accommodation onsite?
For venues which we cater or manage events at that don't have accommodation onsite, here is what we'd recommend:
Remember, it can also be really lovely to get ready in the comfort of your own home too, so you don't always have to stay elsewhere:
you'll be in a familiar and comfortable environment with everything you need to hand
there's no risk of forgetting to take vital items to the hotel
If you like this idea, have you thought about having a marquee wedding at home? Don't forget to check out our guide to having a marquee in your own location.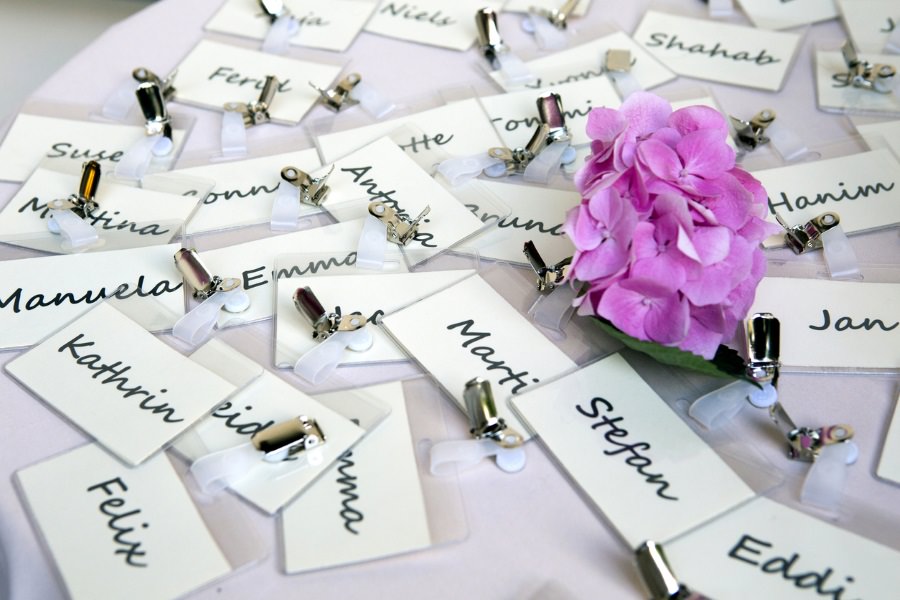 Why stay onsite at your wedding venue?
It can be really useful to stay at the venue in which you're having your reception (or possibly your ceremony too, if it's licensed for civil ceremonies), either before or after your wedding. Here's why:
If you're staying before your wedding, you can get ready on the morning in the comfort of your room. There are multiple benefits to this:

It makes for beautiful 'bridal preparation' photos in a photogenic location!
It forces you to pack selectively for both your preparatory days and the wedding itself, hopefully resulting in you taking only your very best things: robe, beauty products, pre- and post-wedding outfits. Your wedding is the time you get to use all those treats you 'save for best'!

You can save money – you don't have to pay out for a wedding car to arrive in.
You can familiarise yourself with the layout of the venue well in advance.
If you're staying on your wedding night, it can be much more convenient, because:

You can retire to your room temporarily if you need a break during the celebrations.
All your things are already there: you don't have to pack them up to move on to another hotel, when you're already very tired from your wedding day!
You (and your guests) don't have to book taxis elsewhere.
You're already onsite the following morning if you need to pick up any keepsakes from your wedding, like homemade decorations.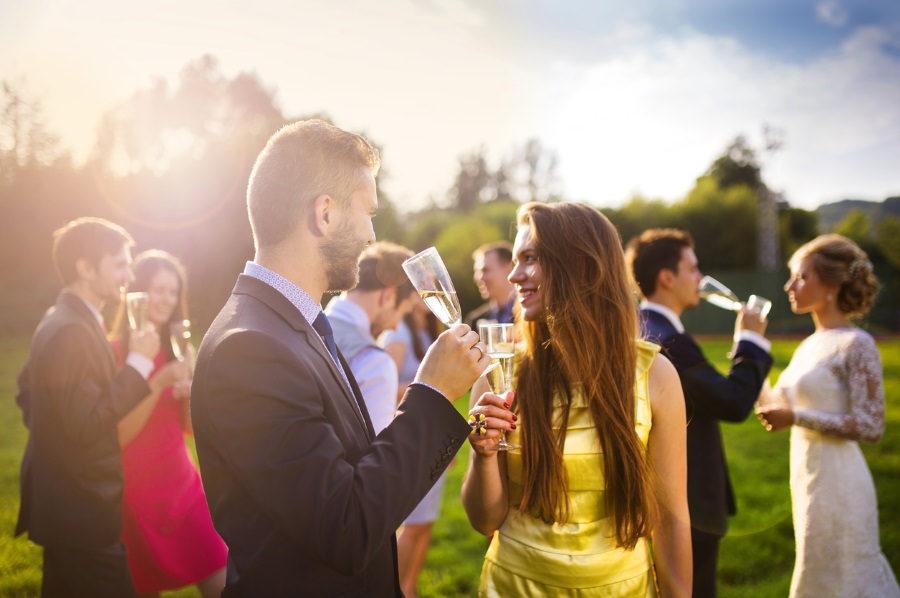 Top tips for dealing with venues with accommodation
Decide which guests get the rooms – or not
Guest etiquette can be a minefield. If your wedding guests outnumber the number of available onsite rooms, you may have to consider how to handle this: should you simply give your guests the venue's details and have them book themselves in on a first-come, first-served basis? Or should you invite select guests to stay with you and book accommodation as a block, perhaps negotiating a group discount?
If you're thinking of inviting select guests to stay with you on site (rather than a free-for-all), how do you select those guests? The immediate wedding party are obvious choices: parents of the couple, plus bridesmaids, best man, ushers and so on.
What accommodation needs do your guests have?
Beyond the immediate wedding party, you need to think about the logistical implications of having other guests stay, depending on their unique needs. For example, if you invite guests to stay who have children, are there family/adjoining rooms available for them? If you have disabled or elderly guests, you may need accessible rooms. You may want to be of particular help to your guests who are coming a very long way for your wedding, to ensure they feel that their trip is worthwhile.
Consider which guests you invite to stay onsite with you
Be aware that if you are booking onsite accommodation as a group/block, it's wise to invite guests who are a very firm RSVP and don't have changeable circumstances: ie, less likely to drop out at the last moment. For example, people that have very unpredictable working patterns (such as emergency doctors), or that have unsettled health problems requiring frequent hospitalisation may be better off making their own accommodation arrangements.
Help your guests that aren't staying onsite
Remember that weddings can also be expensive for guests: new outfits, the gift registry, travel costs and accommodation costs can all mount up. Suggest nearby hotels, B&Bs and self-catering options at a range of price points to cater for all budgets and tastes. If your own house is nearby and vacant for a few nights, consider offering it to any guests travelling from afar.
Should you pay for your guests' accommodation?
It's really up to you and, nowadays, many guests would not expect to have their hotel paid for by you. It's also true that few couples can afford to pay for their guests' accommodation. If you choose to do so, you might want to prioritise treating people who are already incurring considerable cost to attend your wedding – those coming from abroad, for example.
What next?
Now you know which of the venues have accommodation onsite, all you have to do is choose what kind of venue you prefer, and decide how many rooms you'll need. Did you know our expert team can even book your accommodation for you? Simply call us on 0345 450 4545, email us at events@dine.co.uk or use our contact form and we'll be pleased to help you get started.