Our Clients Share The Dine Difference
17/11/2015
Event: The Wedding Industry Awards
We truly had the best day of our lives and are so appreciative of all the effort put in. We were made to feel so comfortable and confident in the planning, and the service we have received from everyone at Dine during the planning and on the day itself took so much stress away knowing that we were being so well looked after. We've had so many comments and compliments from everyone how fantastic the food was and how amazing a day it was, even down to the small touches.
Mrs Kirsten Monaghan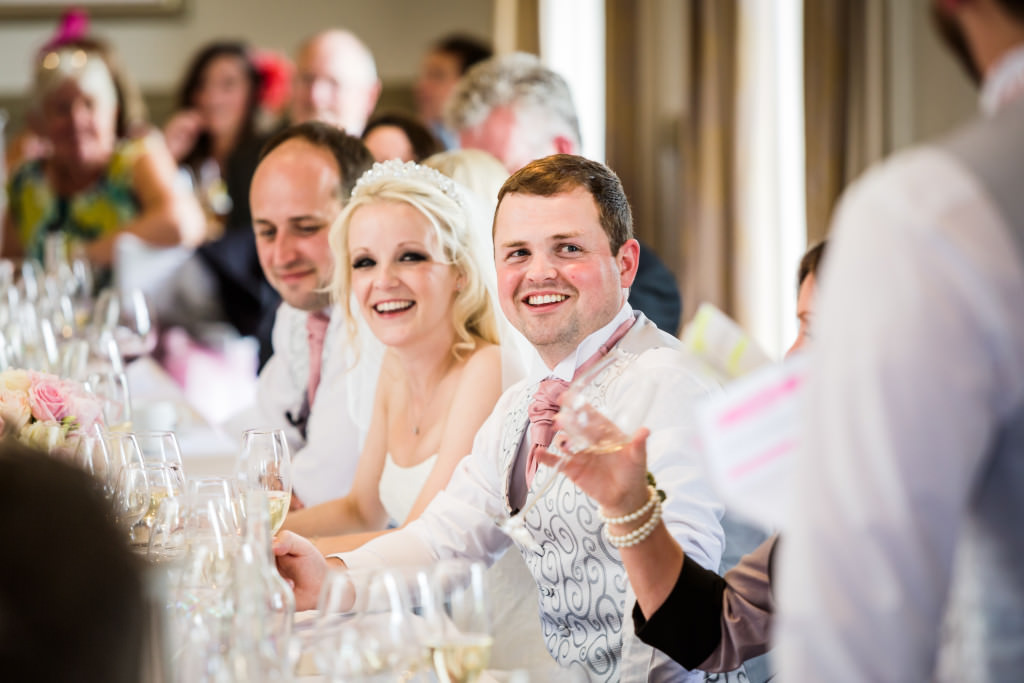 As finalists in The Wedding Industry Awards, Dine were thrilled at some of the wonderful feedback we received from our fantastic brides and grooms as part of the judging process.
Comments like these make all the hard work and extra commitment that goes on behind the scenes at Dine absolutely worth it, and we wanted to share what some of our kind couples said about The Dine Difference.  Thank you to each and every person who supported us in the competition, and whose wedding day we were proud to make special.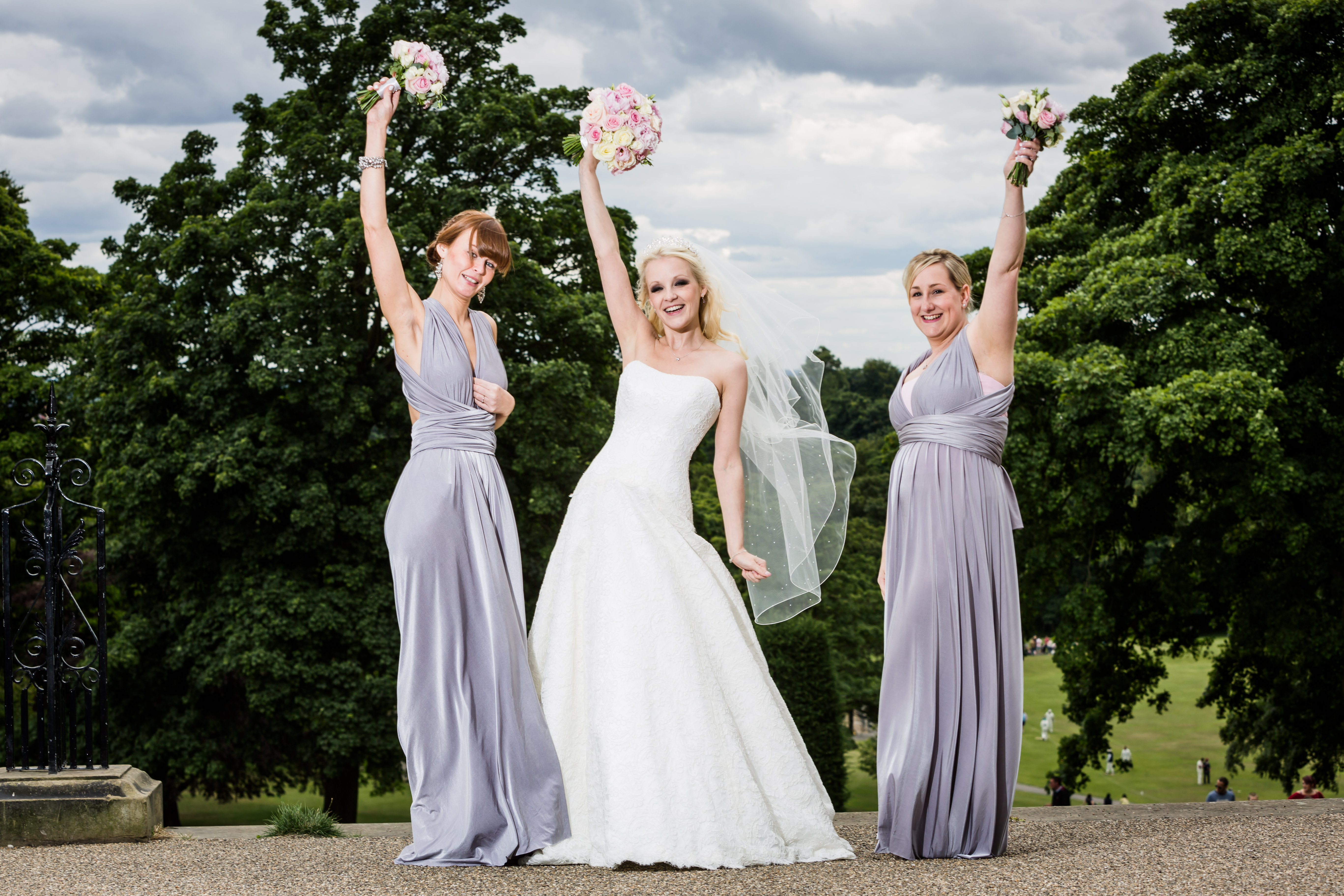 "The Dine team were outstanding both before and during the day, helping us narrow down our choices for the day, dealing with in some cases quite unusual dietary requirements (as well as making sure everyone got the right meal), and handling the one minor supplier issue on the day with efficiency. The quality, presentation and portion sizes of the food were perfect (we haven't heard a single bad word about it), as was the appearance and manner of staff throughout the day."
Mr Nick Jackson
"I booked with Dine just over 2 years before the wedding and throughout the process they were attentive and responded in a timely manner to all of my queries. The best thing about Dine was they virtually never say 'no'. I was asking for a lot with regards to my decoration needs and every email response was 'no problem'. Their attentiveness and efficiency meant that the day was a lot less stressful than it could have been."
Anon
"The team at Dine had a real eye for detail, the day went perfect and i felt very at ease with the team around me! A big thanks to everyone involved I would highly recommend them."
Mrs Carly Hinchliffe
"Dine gave us the perfect wedding day. Daniel, Sophie and the rest of the team really went the extra mile to make sure we had the day of our dreams."
Mrs Jenny Jones (Wright)
"Dine have been very flexible, more so than we were expecting throughout our journey. Enthusiastic, energetic, helpful, friendly, honest and reliable. The canapés and wedding breakfast meal were to a very high standard given mass catering for 120 people. There were lots of empty plates! Overall, personal and excellent service."
Dr Sal Uka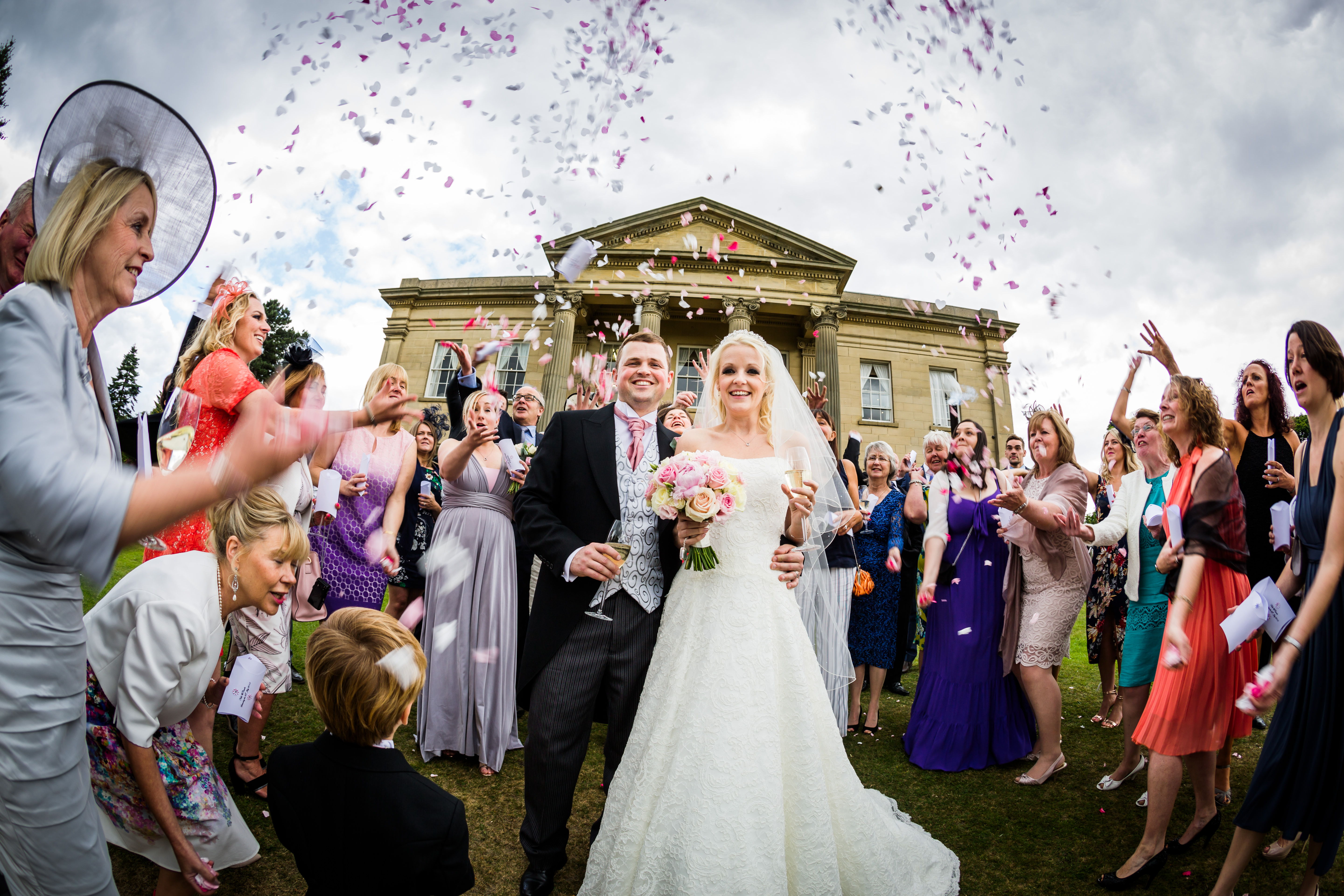 "We had an amazing wedding and Dine on the day executed everything to perfection"
Mrs Katie Sutton
 "Our wedding day was magical from start to finish! Nothing was too much to ask!"
Mrs Nicola Harbisher (Routledge)
"Dine definitely delivered on the best (and most important) day of our lives. The attention to detail from start to finish was second to none and all our guests commented on how perfect everything was. I just wish we could do it all again!"
Mrs Sarah Walker
"Most amazing and memorable day of our lives. We could not fault anything. I cannot thank Matt and his team enough for making our day run very smoothly. Matt guided us through the planning of the day from start to finish and always came across very professional. Both food and service were delivered to a high standard. The whole wedding day ran so smoothly even when problems occurred. Everything we asked for was done and it helped to make our day one that we will not forget."
Mrs Supawadee Carr
"Dine made our wedding day the special occasion that every wedding day should be. The care and precision to detail that Dine take is second to none. All aspects of our day were perfect to the point where our guests are telling is the wedding was the best they have ever been to. The team at Nostell Priory and Dine could not do anything more to ensure that us and all out guests had a special time. I would recommend Dine to anyone. The service offered was worth ten times what we paid for."
Mr Paul Jagger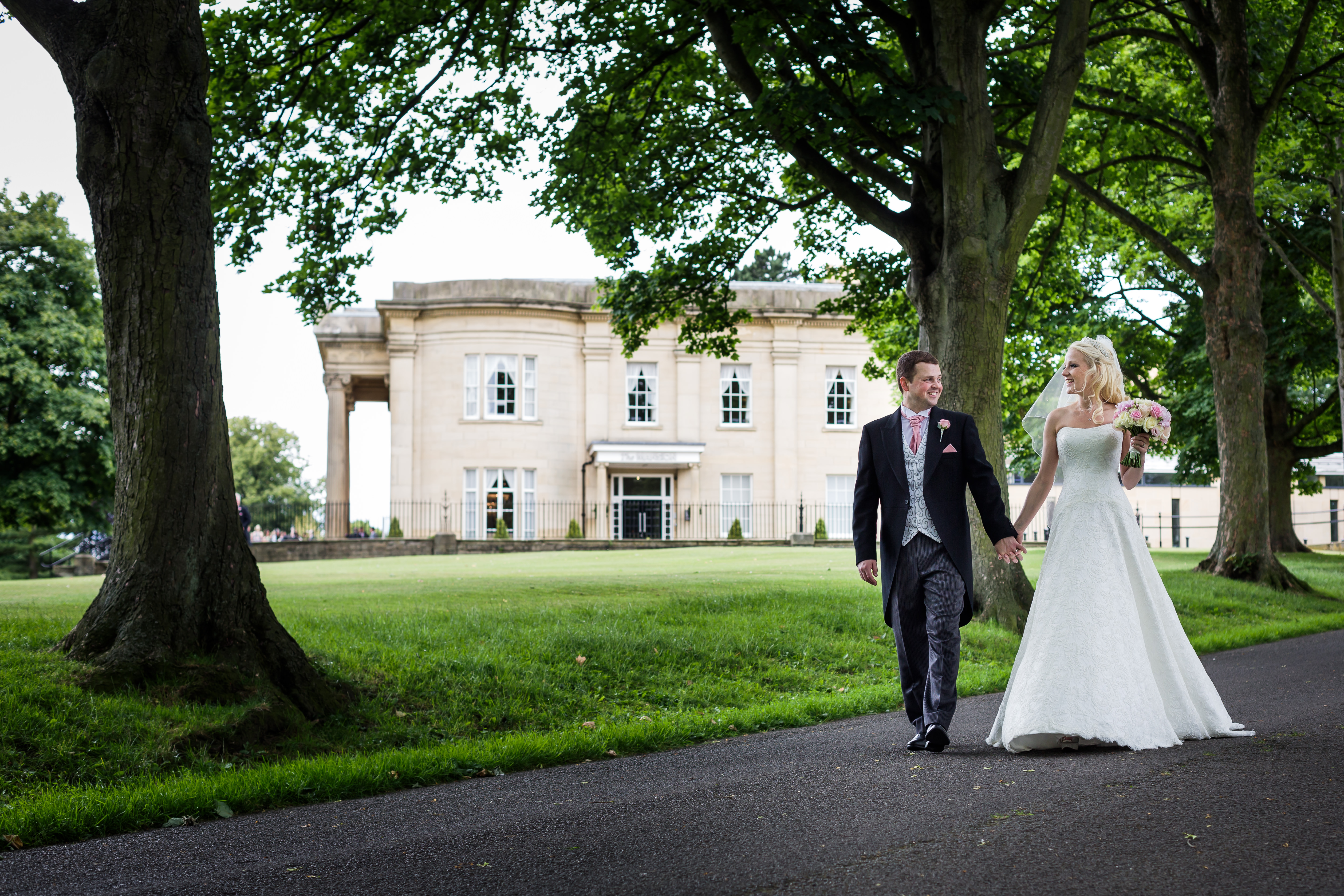 "I'm not one to exaggerate so I mean it when I say I wish I could give them 11/10. Dine where the best decision I made about my day, they totally understood my vision from day one & worked closely with me to help me achieve it. Their service was impeccable, responding to calls & emails the same day and never fed up with my end, was questions & changing my mind. The service on the day was faultless and all our guests commented on their professionalism, helpfulness and manors. The food is fab too."
Miss Emily Cook (Croft)
 "The staff on the day were fantastic, faultless and a few in particular were absolutely brilliant."
Mrs Alice Butterfield (Clarke)
"Dine were superb – our MC was receptive to our ideas but also guided us on menus etc which worked for our taste. We had the absolute best day of our lives, largely due to the fact that everything ran smoothly. Dine staff were like a well-oiled machine; all our guests were happy with the service received."
Mrs Nicola Spalding
"We couldn't have asked for any more from Dine, and from our co-ordinator Daniel. He responded to my every email request, even when emailing him the day before the wedding asking for things to be changed at the venue. They were professional, extremely helpful and helped make our wedding day perfect. Everything ran exactly to plan on the day and Dine made sure everything we wanted was able to happen. Guests commented on the day that the food was the best wedding food they had ever eaten."
Mrs Jennifer Pilgrim (Lister)
"We cannot fault Dine in any way, they were absolutely incredible for the year leading up to and particularly including our wedding day. Anything we requested, they made happen. The staff on the day were so well trained and made all the guests feel so welcoming and at ease and the co-ordinator has just been fantastic throughout."
Mrs Katie Young (Dwyer)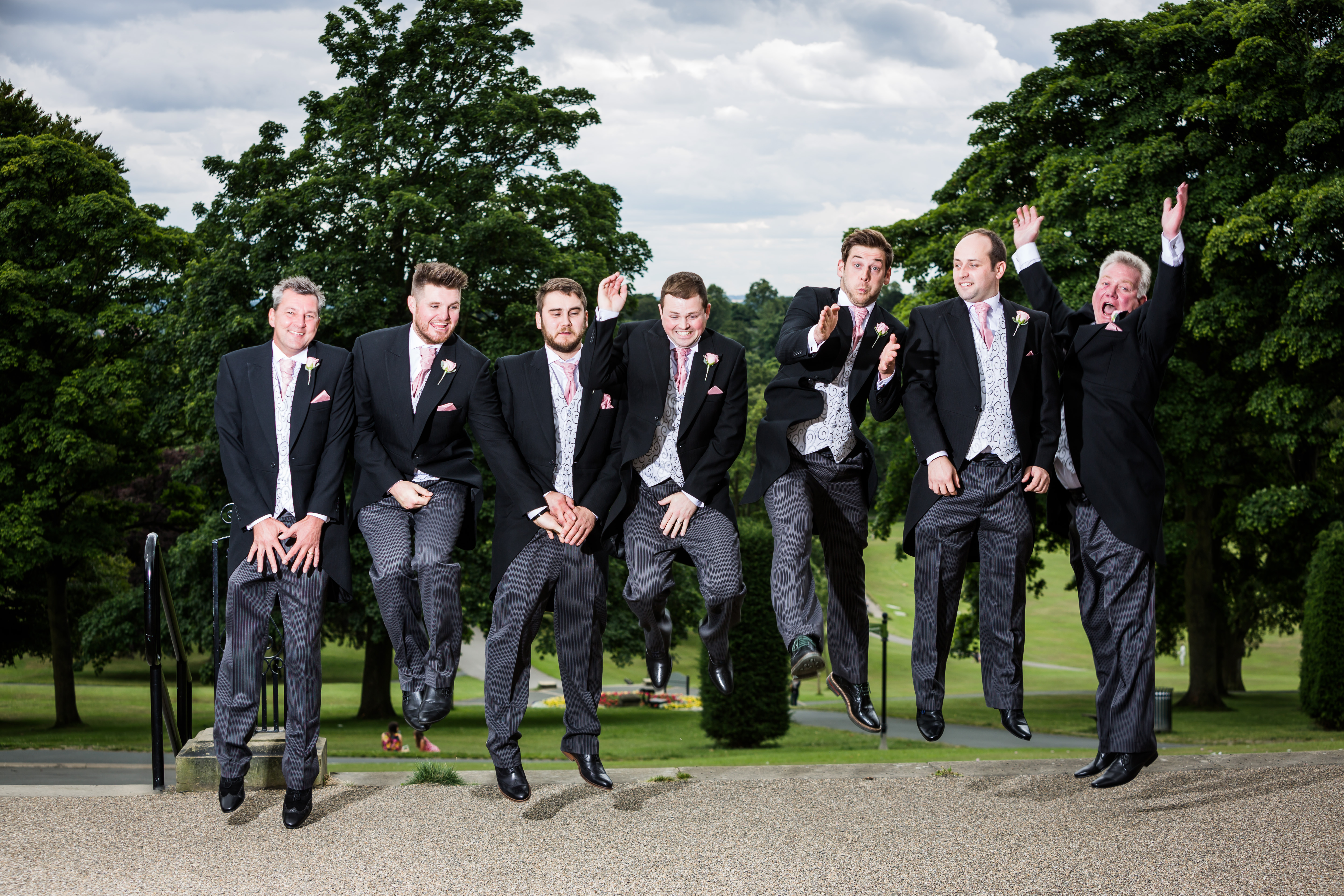 "The whole Dine team were absolutely amazing and gave us the perfect wedding day. Craig Shepherd worked tirelessly to ensure my vision for the day was recreated perfectly and was always on hand to answer any questions or queries. On the day I felt so relaxed and happy knowing everything was being taken care of. Thank you for the wedding of my dreams. You were amazing and for that I will be eternally grateful."
Mrs Carole McPhee
"We had a brilliant wedding. Every guest said it was the best wedding food they had ever eaten. The venue looked stunning and staff were on hand to help us set up in the morning and clear away at night Everything ran really smoothly on the day so it was completely stress free"
Mrs Sarah Barlas
"The food was excellent. Each dish complimented one another and left you wanting to eat it again. We chose a menu based on what food we enjoy and our guests had nothing but amazing words to say. The staff were on point throughout service and so friendly and helpful. The two combined relieved so much pressure off our minds."
Mrs Adele Smith (McMahon)
"We truly had the best day of our lives and are so appreciative of all the effort put in. We were made to feel so comfortable and confident in the planning, and the service we have received from everyone at Dine during the planning and on the day itself took so much stress away knowing that we were being so well looked after. We've had so many comments and compliments from everyone how fantastic the food was and how amazing a day it was, even down to the small touches."
Mrs Kirsten Monaghan
 "Absolutely outstanding. Thank you for making it the best day of my life!"
Mrs Suzanne Rawson (Emberton)
 "Amazing venue and team. Could not fault a thing!!"
Mrs Lucy Hornsby (Hebdige)
"The Dine team managed to make our wedding menu gluten-free for me and it was absolutely delicious! They were also flexible with changing dishes slightly after we sat down and chose them, and it all went so smoothly on the actual day, it was a dream! I'm so glad I booked Dine because I trusted them implicitly and they helped make the day stress-free and very delicious! It was so good in fact that we actually refer to the individual who was in charge of our wedding as our 'wedding hero'."
Anon
Contact us to see how we can make your wedding or event special