Northern Ballet VIP Event – Casanova
22/03/2017
Northern Ballet's events & business development manager, Alan Gallacher, briefed Dine to cater for a VIP event to celebrate the world première of Casanova. With such a high-profile event that would set the stage for the ballet, it was essential that the catering matched the exceptional quality of Northern Ballet productions.
Dine were appointed to provide canapés and bowl food due to our reputation for providing top notch event management and catering. Alan specifically requested subtle theming based on the locations where the ballet is set; Venice and Paris, which played an important part in Casanova's life.
"Working with Dine was a complete joy from start to finish. I work with many catering teams across the country so can safely say that the quality of Dine's catering is outstanding. Katie listened to our brief and exceeded our expectations, we've had nothing but positive feedback from our guests and I would wholeheartedly recommend working with Dine on your next event."
Alan Gallacher, events & business development manager

Northern Ballet VIP Event – Casanova
Northern Ballet is one of the UK's leading ballet companies and the widest touring ballet company in the UK. Bold and innovative in its approach, Northern Ballet is prolific at creating new full length-work with a unique blend of strong and classical technique and world-class storytelling.
Northern Ballet's repertoire embraces popular culture and pushes the boundaries of what stories can be told through dance.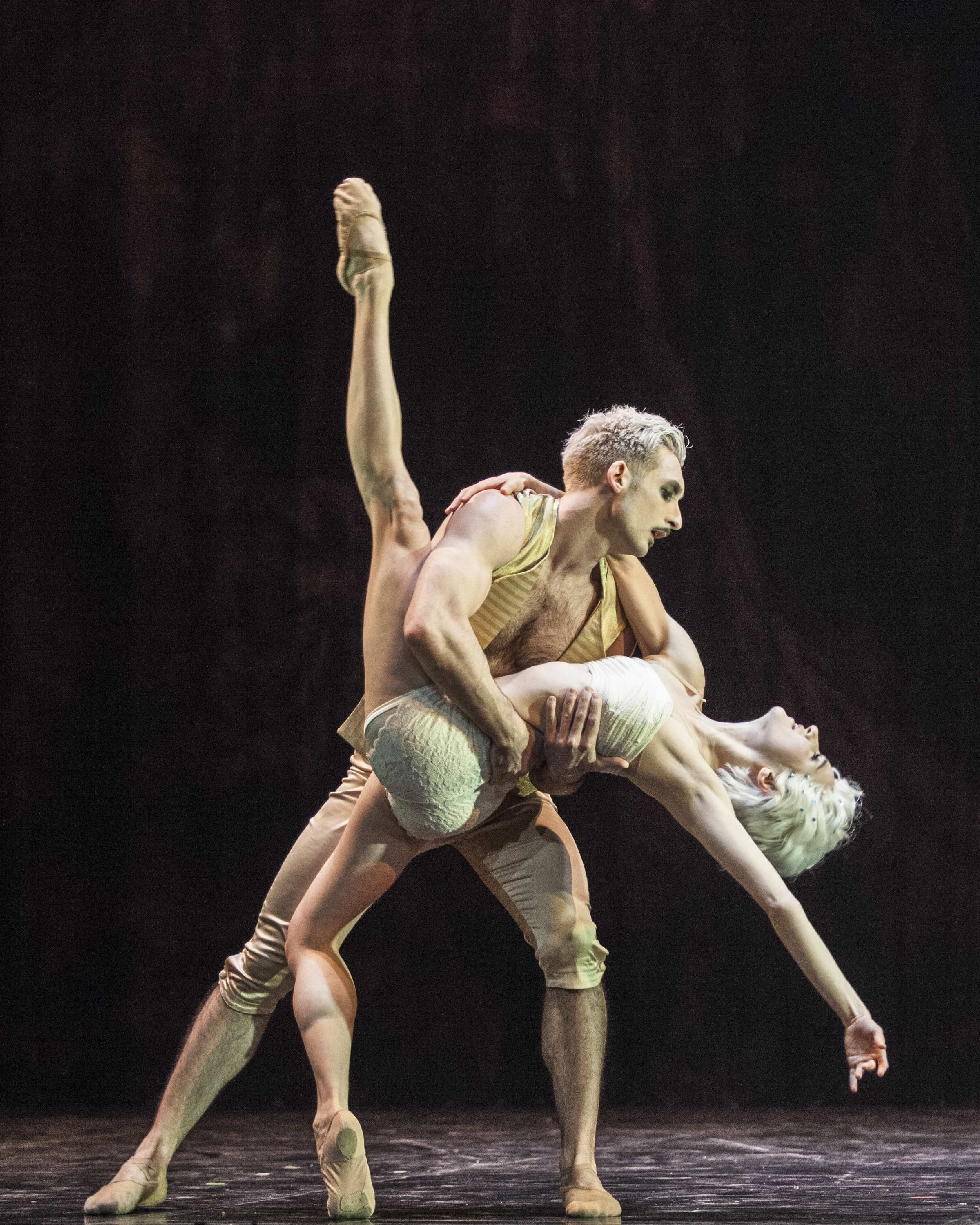 Giuliano Contadini as Casanova and Dreda Blow as Bellino in Casanova. Photo: Caroline Holden
The Northern Ballet VIP event took place on Saturday 11 March 2017, pre-show, during the interval and after the performance, with more than 350 supporters, friends, patrons and cast members celebrating the world première in the Howard Assembly Room at Leeds Grand Theatre.
Guests were invited to the event at 6.30pm, an hour before the performance of Casanova began and were greeted with drinks and canapés subtly themed around Venice and Paris.
Drinks were provided by Leeds Grand Theatre and served by Dine; we worked closely with the Theatre to ensure that refreshments were constantly available to guests throughout the event.
The popularity of the event combined with the location of the room provided some logistical challenges both before and during the event. Catering and staff numbers had to be increased a few days before owing to a rise in the number of acceptances. The location of the room, two flights of stairs away from the kitchen, meant that we worked tirelessly to ensure canapés and bowl food were available to guests throughout the evening. However, our expertise and a close working relationship with Alan and Leeds Grand Theatre ensured that guests were all comfortably catered for throughout the evening and the event was a resounding success.
Drinks and French inspired canapés, were served from 9.30pm, with bowl food from 10pm after speeches had been made.
The menu consisted of…

Pre-show Canapés – 18.30:
Wild Mushroom Arancini (v)
Saffron Aioli
Tempura King Prawns
Sweet chilli dip
Tartlets of Arabiatta (v)
Pinwheel of Peppered Beef Carpaccio
Truffle oil, parmesan & tarragon
***
Post-show canapés – 21.30:
Pâté 'en Croute'
Brandied Chicken Liver Pâté, presented in a mini cone
Individual Sweet Roasted Peppers (v)
Ratatouille & creamed Yorkshire goat's cheese
Mini Tart au Chocolat
Gold leaf, candied pistachios

Mini Lemon Meringue Pie
Confit citrus zest

***
Post-show bowl food – 22.00:
Salmon & Haddock Fish Pie
Caper mash, chive oil
Copper Pan of Rich Beef Casserole
Horseradish dumpling
Butternut Squash Risotto (v)
Parmesan crisp. Rocket and crème fraiche, truffle oil

Wild Mushroom Arancini with Saffron Aioli
We very much enjoyed working at this event and appreciated all of the positive feedback post event.
If you would like to find out more about our award winning catering service or you have a special event coming up that you would like to speak to us about, call: 0345 450 4545 or email: events@dine.co.uk